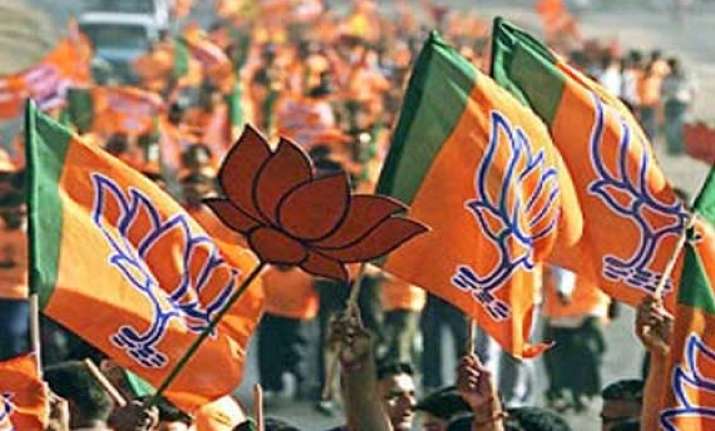 New Delhi: Ahead of the upcoming assembly polls in the most 'politically unrest' state, Jharkhand, four MLAs of Jharkhand Vikas Morcha (JVM) on Wednesday joined the Bharatiya Janata Party (BJP) in the presence of saffron party chief Amit Shah.
The four MLAs who join the BJP in New Delhi are -- Bokaro MLA Samresh Singh, Giridih MLA Nirbhay Kumar Shahabadi, Jamua MLA Chandrika Matha and Simaria MLA Jai Prakash Singh.
Highly placed sources said that the JVM was contemplating to drop these MLAs in the forthcoming assembly election following which all the four legislators decided to quit the party.
Meanwhile, there are also reports that three more legislators of the JVM will join the BJP today.
In 2006, Babu Lal Marandi had resigned from the primary membership of the BJP and floated a new political party Jharkhand Vikas Morcha (JVM). The JVM has 11 MLAs in the present assembly comprising 82 Chairs.
In last 14 years, the tribal state has seen nine Chief Ministers.