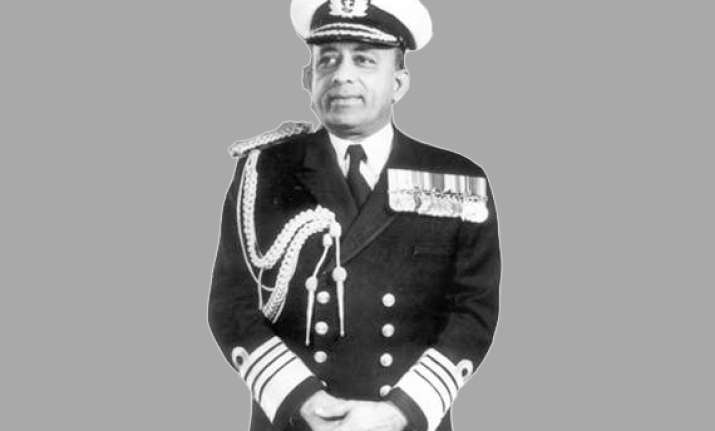 Bangalore, Oct 24: The former Chief of the Naval Staff, Admiral Oscar Stanley Dawson (87), (March 1982 to November 1984), passed away on Sunday morning after a prolonged illness at Command Hospital here. He was a bachelor and is survived by his sister Thelma Dawson.

The Admiral was the recipient of both Ati Vishisht Seva Medal (AVSM) and Param Vishisht Seva Medal (PVSM).




According to a press release, he was commissioned in the Royal Indian Naval Volunteer Reserve on January 7, 1943. He participated in the Second World War in the Arakan Operations (Burma) on convoy escort duty in the Bay of Bengal and the Arabian Sea and in the minesweeping operations soon after the war.

He served as the Naval Aide-de-Camp to the first President of India, Rajendra Prasad, during 1953-54.

It was during Admiral Dawson's tenure as the Flag Officer Commanding in-Chief, Southern Naval Command, at Kochi from March 1979 to February 1982, that the site for the future Indian Naval Academy at Ezhimala was identified.




The Admiral was the Director of Naval Operations during the India-Pakistan conflict in 1971, for which he was awarded the AVSM. During the latter half of his tenure as the Navy Chief, Admiral Dawson was also Chairman of the Chiefs of Staff Committee (COSC).

He retired on November 30, 1984, after more than 41 years of naval service. He was appointed as the High Commissioner to New Zealand in August 1985 and returned to Bangalore in September 1987.

As the General Manager of Goa Shipyard Limited, he introduced a Corporate Development Plan for the shipyard and also brought about progressive management practices, which improved the relationship between the workers and the management.