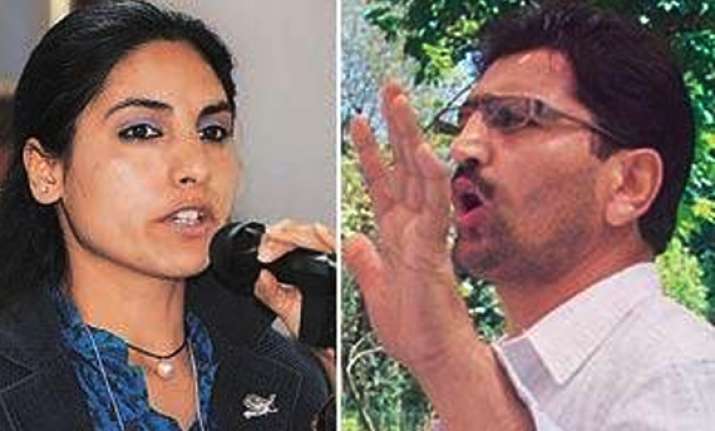 Srinagar, Nov 1: A former militant of Jammu Kashmir Liberation Front Farooq Ahmed Dar alias Bitta Karate will marry today a state administrative service official Assbah Arzoomand Khan at a wedding ceremony here. She is presently working as a probationer in the General Administration department.

Bitta Karate spent sixteen years in jail on charges ranging from murders to acts of terrorism.

Neither the girl's family nor society bigwigs were ready to accept this marriage from the beginning, but the two overcame all obstacles.


Assbah Arzoomand Khan did her MA in Journalism from Kashmir University in 1999. She later worked in the Agriculture University Of Science and Technology. While serving from 2003 to 2007, she did her course in Peace and Conflict Studies in Germany. In 2009, she passed the Kashmir Administrative Service exam and is presently posted as probationer in the General Administration department.

Farooq Ahmed Dar is known in JKLF circles as Bitta Karate. He was arrested in 1990 and the Tada court released him in 2006. He was arrested again during the Amarnath dispute in 2008.

Assbah met Farooq three years ago at a friend's house. Five months later, Farooq proposed to her, and she agreed after initial hesitation. The two decided to marry one and a half years later, but Assbah's family opposed it. The family did not want her to marry a former militant, but Assbah stood her ground.

Finally, after much persuasion from Farooq's family, Assbah's parents agreed.

Says Assbah, "In most of the families in the valley, you will find such instances where a son is a militant while the other son works in the government. Marrying a former militant is not at all surprising for me. My family had initial objection to the marriage which was valid. The major point of attraction between me and Farooq was that we belonged to the same community. I like Farooq's ability to take decisions".