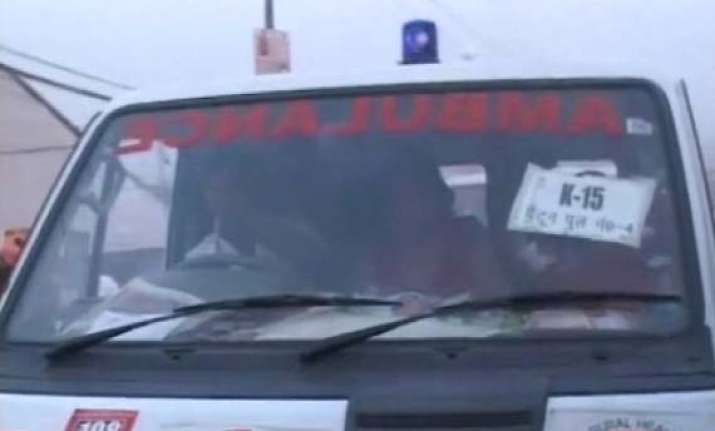 Allahabad, Jan 25: Fire broke out in two separate camps in different sectors at the Kumbh Mela area here gutting nearly a dozen tents, but the blaze was doused before it could get out of control, officials said, adding there were no casualties as the tents were vacant at the time.
The two incidents were reported from Sectors 4 and 11.
Ten tents were gutted in the Ram Govind Das camp area. The devotees living in these tents had gone to hear a 'katha' (sermon) nearby when the blaze broke out.
Animesh Singh, the chief fire officer of the Kumbh Mela premises, told IANS that the fire was immediately doused and there were no casualties or injuries.
"The fire was noticed in time and before it flared up, fire tenders were rushed to the spot and the area cleared," he added.
The cause of the fire was not yet known but the firemen believe that it could have been caused by incense sticks left unattended by devotees. The other incident was suspected to have been caused by a gas cylinder explosion.
Rajendra Chowdhary, spokesman of the state's ruling Samajwadi Party (SP), said that a probe would be ordered into the incident.
"Reports of a fire and unconfirmed possibility of gas cylinder explosion has come to us, a probe would be ordered and adequate compensation will be paid to be people affected by the fire," he said, adding the state government has made adequate arrangements for safety at Kumbh Mela.
The Kumbh Mela began Jan 14 and would continue till March 10. The second holy bathing day falls Jan 27 on the 'Paush Poornima'.