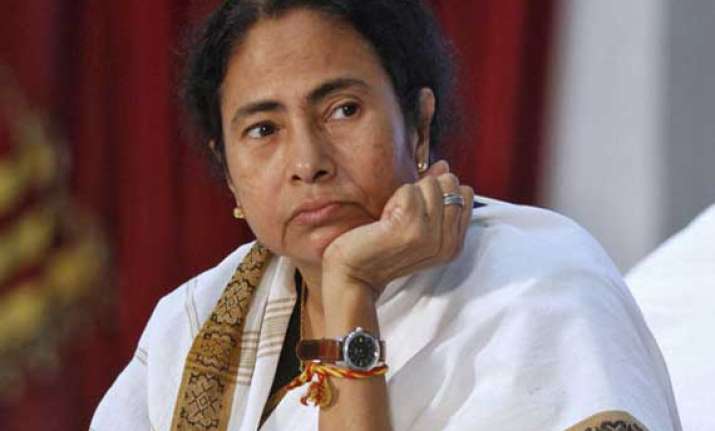 Kolkata: Terming the Union Budget as 'visionless, missionless and actionless', West Bengal Chief Minister Mamata Banerjee today dubbed the Narendra Modi regime as a 'government of the FDI, by the FDI and for the FDI'.  
"The budget is visionless, missionless and actionless from the angle of the common people. It is not going to stimulate growth and development of the poor," Banerjee said in a Facebook post.
Stating that a call for a strong and vibrant India was made before the government came to power and that there would be good governance, Banerjee said sarcastically "Only one positive sign of the new government is established in two budgets that they have become a government of the FDI, by the FDI and for the FDI.
"Already, there is FDI in the retail. Now FDI is increased to 49 per cent in Defence, and Insurance Sectors. In addition, disinvestment in banking sector is up to 49 per cent. All these will adversely affect the people of the country," Banerjee said.
Accusing the Centre of political vendetta in both the rail and general budgets, Banerjee said "It is noticeable that Bengal and so many other states are getting deprived." She said that even though West Bengal had tremendous potential in the textile sector, it did not find place among the six new textiles clusters announced in the budget.