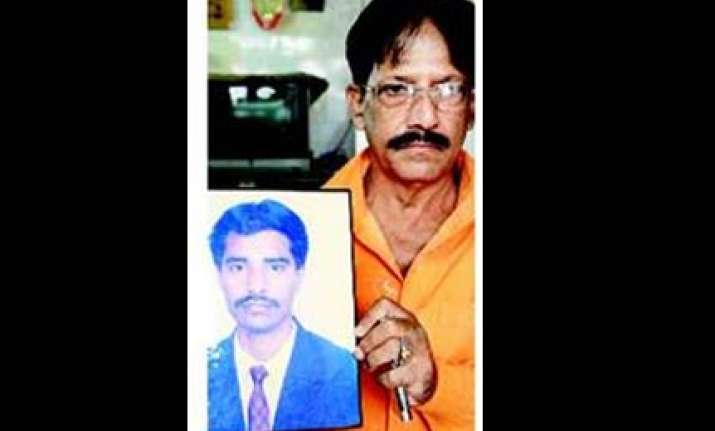 The arrest of Javed Shaikh has brought no respite to the two suspects detained by Nehru Nagar cops investigating rape and murder of three schoolgirls in the past five months.
One of them, Mohammad Ajmeri, was detained on March 9, while the other suspect, Kamlesh Sharma, was nabbed by the crowds on June 23, when he was seen giving chocolates to a few schoolgirls, reports Mumbai Mirror.
 Ajmeri is a petty thief and a drug addict. The magistrate had granted Ajmeri bail on a personal bond of Rs 10,000 and a surety of an equal amount.
However, Ajmeri's lawyer Prakash Wagh said the fresh incident has renewed fear among his relatives and friends, who are afraid to offer any help that may associate them with gruesome acts. "No one is ready to give a surety of even Rs 10,000," Wagh said.
Now, Ajmeri's sister Mehrunisa Siddiqui said her brother should be released without further delay. She said, "My brother is still behind bars for a crime he did not commit. We don't have Rs 10,000 to free him. It is clear that  he is not involved. He should be freed immediately."
Sharma, an autorickshaw driver, is still behind bars as the cops were granted his judicial custody by the court. Sharma has been staying at Patelwadi compound in Gurudutta Nagar, Kurla (West) for more than two decades.
Said his relative, "It's clear as daylight that Sharma is innocent, but he continues to suffer in custody. Justice demands he be freed." 
Meanwhile accused Javed's elder brother Shafi, 21, said, "If my brother is the accused, he would have fled after the police released him on Tuesday."
In defence, a senior police officer from Zone VI, under which Nehru Nagar falls, said, "Shaikh was very confident that he would never be caught. When we let him go, we intentionally told him that he was innocent, and that is why he did not flee."
Shaikh was picked up from his workplace at Nehru Nagar, the office of Swatik Cable which provides cable TV service to residents of areas like Alidada Compound where Nusrat resided. It is believed due to the nature of his work, Shaikh had knowledge of all the houses in the locality.
Shaikh's arrest has not created much confidence in the minds of the local people, and also the victim's families. Nusrat's father Khursheed said, "How can I believe that the person arrested by the police this time is the real culprit. They had earlier arrested Mohamad Ajmeri, a resident of same locality where Shaikh resides, but it was found that there was no evidence against him."
He added, "I do not know about the DNA samples. If we believe the police's version, then where is the person who has committed the other two murders." Khursheed, however, confirmed having seen Shaikh near his residence.
Similarly, Rishikesh Jaiswal, father of Anjali, whose body was found on the terrace of a police quarters building, said, "I have heard that they have arrested a person in Nusrat's case, but what about the cases which took place earlier. They are doing this under pressure from the politicians, and it will not make the locality safe as the killer is still at large".
Meanwhile, nearly 150 residents of the Kasaiwada locality staged a protest against Shaikh's arrest at the Nehur Nagar police station on Thursday evening. The police had to resort to a mild lathi-charge to disperse the mob.