Follow us on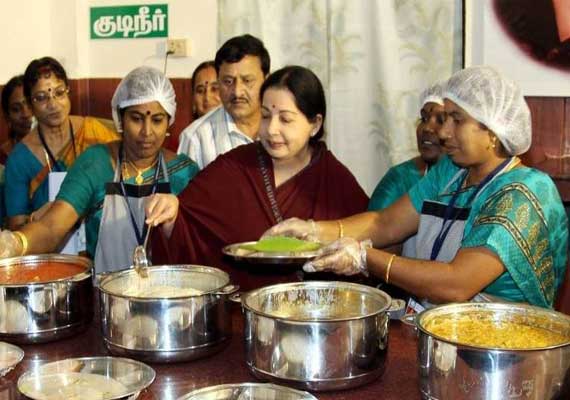 New Delhi: The success story of the Amma canteens in Tamil Nadu has now reached the land of the Pharaohs.
On Saturday, An Egyptian delegation visited the canteen at the government general hospital in Chennai, in an attempt to understand the logistics involved and to try and replicate the project in their country.
People belonging to the economically-weaker sections in Egypt may soon reap the benefits of a welfare model like the Amma Canteen, if accreditation director Mohamed Abdel Rezk and his team carry their inspiration home.
Amma Canteens charge Rs. 2 for a plate of two idlis, chappati-dal for Rs. 3 and variety rice for just Rs. 5, apart from many other vegetarian delicacies.
After tasting sambar rice, curd rice and lemon rice, Abdel Rezk said the fare was good enough to be replicated in other parts of the world.
"The canteens serve healthy and tasty food for public... It's a good initiative by the state government... We hope we can carry it forward to our country also."
The popularity of the Amma canteens is thought to be one of the main reasons for the AIADMK's big victory in the recent parliamentary elections.