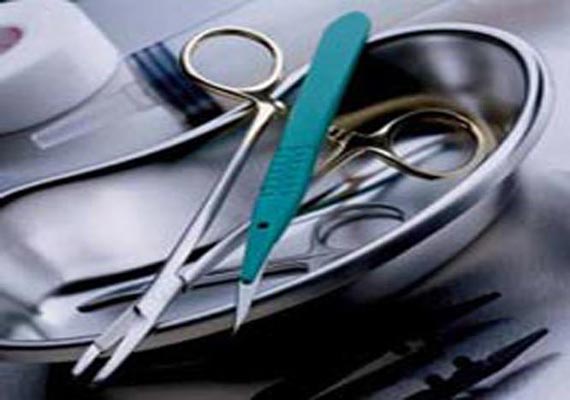 New Delhi, July 30: One person was arrested and a unit manufacturing duplicate medical equipment was busted here along with the seizure of material valued at Rs.30 lakh, police said yesterday.
Chandan, who was running the factory, was arrested by the Crime Branch from west Delhi's Najafgarh area Sunday, police said.
"The equipments were used for dialysis, angiography and sugar testing," said Ravindra Yadav, additional commissioner of police (crime branch).
"With the huge margin and difference in cost of the original and duplicate products, the accused was earning quick and easy money, and thereby intentionally putting huge number of patients in grave danger," said Yadav.
On July 25, police busted another illegal in west Delhi's Madipur village and arrested two people Gulshan Kumar Sharma and Ganesh Kumar Sharma.
During interrogation, Gulshan informed police about Chandan and his factory.