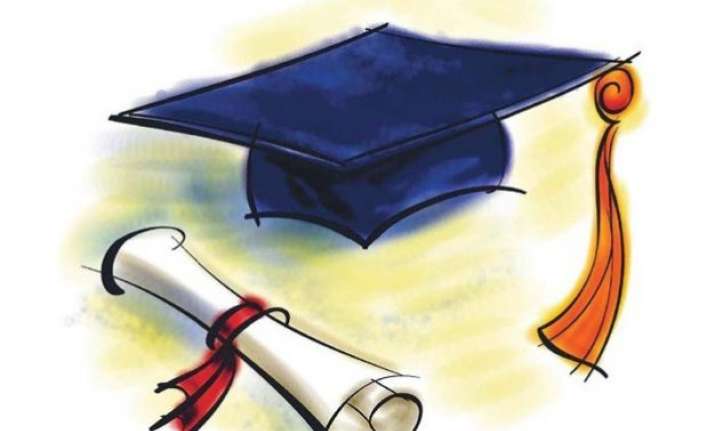 New Delhi: Delhi High Court today refused to withdraw a plea against Delhi Law Minister Jitender Singh Tomar which alleged that he had enrolled himself as an advocate on basis of a "false and bogus" graduation degree.
The court took serious note of the allegations and issued notice to the Bar council of India, Election Commission and the universities where Tomar has claimed to have received his education.
Justice Rajiv Shakdher declined the request made by petitioner Santosh Kumar Sharma, after lawyers from the Bar council appeared and argued that the matter was a serious issue.
Sharma had approached the court last month alleging that Tomar was not a science graduate from Avadh University, as he has claimed, and said this needs consideration.
"I am surprised that an advocate (Sharma) has filed the petition and now he wants to withdraw it. These are all tactics to pressurise people. It's sad that you (Sharma) come like this," the judge said.
The court also sought a clear response from the respondents. The Bar Council of India (BCI) and the Bar Council of Delhi (BCD) were roped in as respondents in the plea. They appeared in court on the notice issued to them on February 4.
Advocates Ajay Burman, Ripu Daman Singh and other members of the Bar appeared in court to submit their arguments against withdrawal of the allegations, claiming that "judicial scrutiny of a person who is now a public figure should be conducted."
Observing the plea as a "tactic" to "pressurise people" the court said, "this is a curious petition" and noted that the petitioner approached the courts instead of the Delhi bar council, which would have been the appropriate forum.
Meanwhile, the Bar members, who wanted to be impleaded as a party in the petition, informed the court that they have received information from Avadh University that Tomar's graduation degree is allegedly "fake".
The BCI's counsel informed the court that if it allows withdrawal of the petition, it should not come in their way if they investigate the law minister.
On February 4, few days before Delhi Assembly Elections, the high court had sought responses of BCI, ECI, Universities and Tomar, the then AAP candidate for the polls from Tri Nagar constituency, on a plea alleging that he got himself enrolled as an advocate on the basis of a "false and bogus" graduation degree, on Sharma's plea.
Sharma's petition had alleged that the Bishwanath Singh Institute of Legal Study College, Munger in Bihar, from where Tomar claims to have studied law, does not meet the standards prescribed by the Bar Council of India.