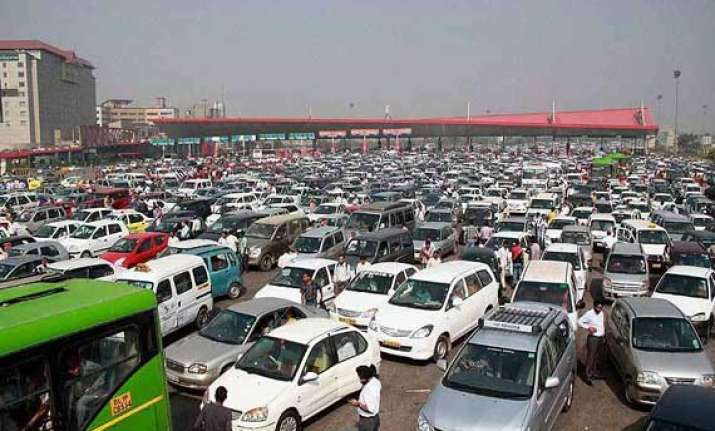 New Delhi: A day after the row over toll plazas on Delhi-Gurgaon Expressway seemed to be over, South Delhi Municipal Corporation today asserted in the Delhi High Court that four proposed toll lanes, out of 16, would be grossly inadequate to levy tax on commercial vehicles entering the national capital.
The court had yesterday recorded a consent order in terms of a tripartite settlement among NHAI, Delhi-Gurgaon Super Connectivity Ltd (DGSCL) and lead financier IDFC and said 12 of existing 16 toll plazas, causing huge traffic snarls, would be dismantled.
However, SDMC today told Justice Manmohan Singh that while trucks and tankers can be identified and stopped for not paying the entry fee, smaller commercial vehicles, like BPO cabs, would be a difficult to catch hold of and sought use of all the 16 toll plazas on the highway instead of merely four.
NHAI, irked over the SDMC's claim, said it is not obligated in any way to hand over any infrastructure to Delhi government or SDMC and also that the law provides for smooth, unobstructed flow of traffic on highways and presence of toll plazas prevented the same.
The high court too was of the view that handing over of all 16 toll plazas would not be possible.
"That is not possible," Justice Singh said.
The court also asked SDMC to start right away collecting the tax on vehicles entering Delhi when the authority sought more time to work out the modalities.
Yesterday, by way of a consent order, the court said 12 of the 16 toll plazas on the expressway would go.
However, the remaining four lanes were allowed to be used by SDMC and its contractor, SMS Infrastructure Limited, to collect entry tax from commercial vehicles coming to Delhi.