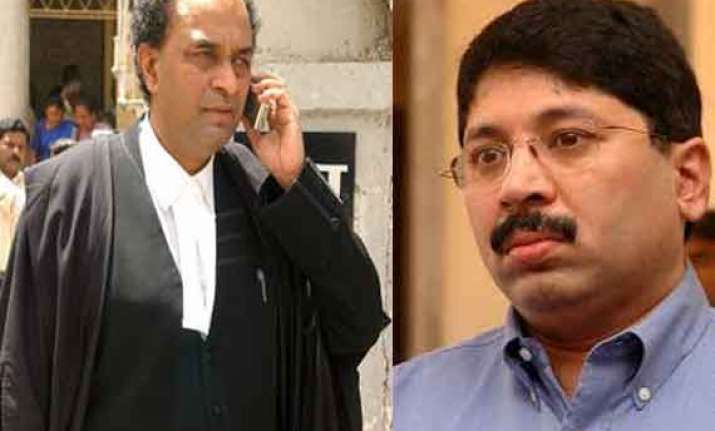 New Delhi: Attorney General of India Mukul Rohatgi has, according to sources, told the Central Bureau of Investigation that there was enough evidence to file a chargesheet against former telecom minister Dayanidhi Maran and his brother Kalanidhi Maran in the Aircel-Maxis deal, in news that could spell trouble for the DMK leader.
The CBI, in its FIR filed in the case in 2011, had alleged that Dayanidhi Maran, who was then the telecom minister, had forced Sivasankaran to sell his entire stake in Aircel to nanda Krishnan.
In return, Maxis, the company owned by the Malaysian businessman, invested Rs. 650 crores in Sun TV network, run by the Marans.
But CBI sources said the agency is yet to receive the opinion of the Attorney General and it will go ahead with whatever his suggestions are in the matter.
The Attorney General was drafted into the picture after differences between the CBI director and the agency's Director of Prosecution led to a delay in filing of the chargesheet in the case.
Director Ranjit Sinha felt there was insufficient evidence to implicate Dayanidhi Maran.
The matter landed on former Solicitor General Mohan Parasaran's table earlier this year.
In May, he wrote a letter to the investigating agency, expressing his refusal to intervene, arguing that "it would be most appropriate that the matter is considered by the new government."
Maran, who has been examined by CBI, has denied all the allegations levelled against him and his family members.
The agency had also sought information from the Malaysian authorities through Letters Rogatory but it did not get satisfactory details, after which the judicial requests were sent again. The reply to second LR is pending.
CBI has named Dayanidhi, his brother Kalanithi Maran, Maxis owner T Ananda Krishnan, senior executive Ralph Marshall three companies on charges of criminal conspiracy under Indian Penal Code (IPC) and Prevention of Corruption Act.