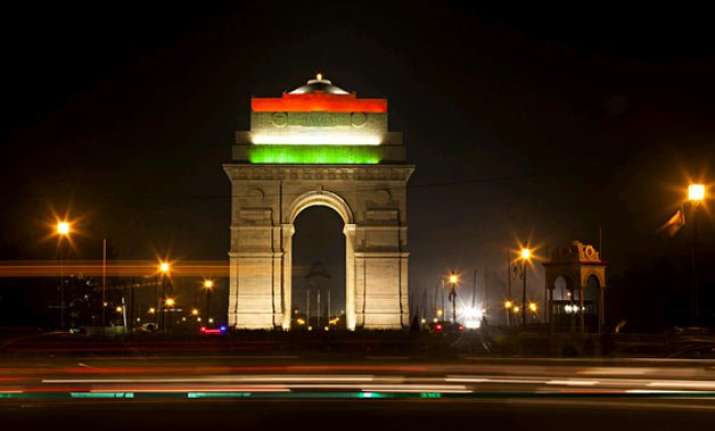 In this fast running life of Delhi, daily schedule is so hectic that you barely get to relax yourself. In such cases all you look forward to is a weekend when you can recharge yourself for the subsequent action-packed week. The real jackpot is when you have a long weekend lined up  like the current one starting from today.
With two festivals ahead of this weekend, it is more of a dream come true for the tiresome so one should take full advantage of the opportunity. While some must be up for a party, some must be planning to stay back at home and chill and some must be packing up their bags to have an adventurous trip.
We recommend to try something different which will not only recharge your body but will soothe your soul as well. Yes, today we bring to you some amazing religious places around Delhi which provide peace of mind, body and soul.
Vrindavan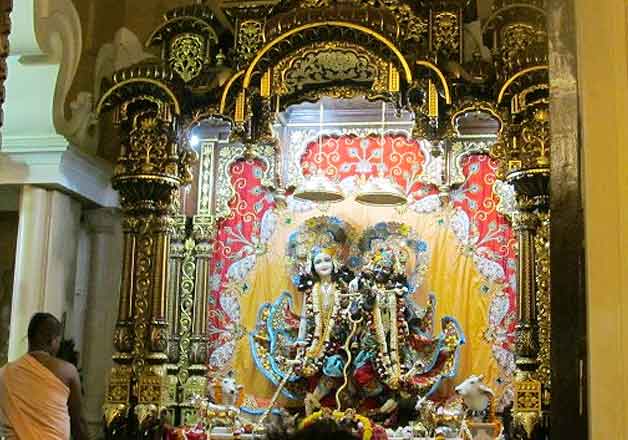 One of the famous holy places for Hindus,Vrindavan is the place where Lord Krishna is said to have grown up.
Situated in  Uttar Pradesh, the town has numerous temples dedicated to 'Radha-Krishan'. Thousands of bhakts of Radha-Krishan from across the world visit this holy place every year.
Though vrindavan has many notable temples, but some of the most famous ones are-  Banke Bihari Temple,  Madan Mohan Temple (which is said to be the oldest temple of the town),  Sri Radha Raman Mandir and Sri Krishna-Balarama Temple.
Distance from Delhi:  154km via Yamuna Expressway
Mathura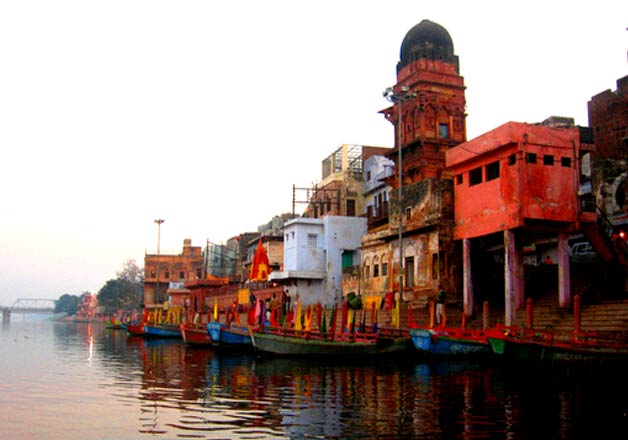 One of the seven holy cities of Hindus, Mathura is the birth place of Lord Krishna. Also known as Brij-bhoomi, Mathura was the capital of the Surasena Kingdom which was rule by Krishna's maternal uncle 'Kans'.
It is believed that the eighth son of Devaki and Vasudev, Krishna was born here in prison and was sent to Gokul (in Vrindavan) in order to save him from his uncle's murderous intentions.
While the most famous temple in Mathura is the Krishan Dev temple, which was built at the place where Krishna was born, the other places of interest here are - Mathura Museum, Jai Gurudev Temple, Mathura Chorasi  and Vishram Ghat.
Distance from Delhi: 157km via Yamuna Expressway
Rishikesh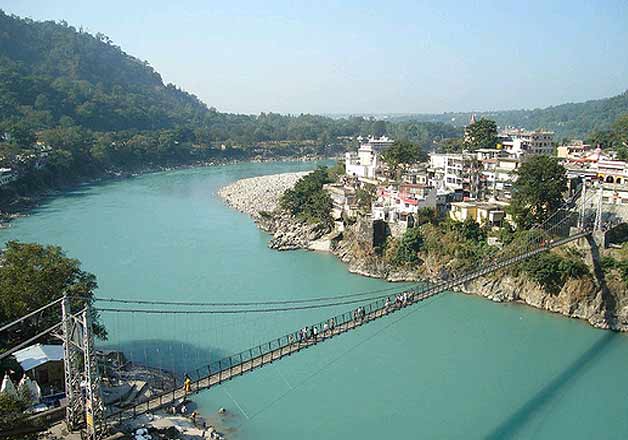 Located in the foothills of Himalayas, Rishikesh is situated in Uttarkhand and is a famous centre for pilgrims to start their 'Chaar Dhaam" yatra.
Known as the 'World Capital of Yoga', Rishikesh is believed to be a place where meditation brings you close to 'moksha'.
One of the famous places of this town is Kailas Ashram Brahmavidyapeetham, which is a 120 year old institution established to preserve Vedantic Studies.
Although thish place is quite famous for its adventurous rafting, hiking and rock climing, the other centre of attractions are Triveni Ghat, Ram Jhula and Laxman Jhula.
Distance from Delhi: 232km via NH58
Amritsar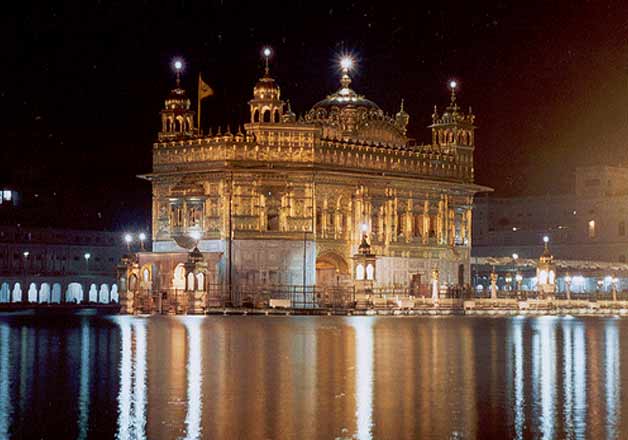 The city of Amritsar is situated in Punjab and is considered as the most important city for Sikhs.
Amritsar serves as a home to the holiest shrine of Sikhism - 'The Golden Temple.
Golden Temple was buit by the fifth guru of Sikhs, Guru Arjan Dev Ji in 16th century and is situated in the middle of a lake or temple tank known as 'sarovar'.
One of the most popular destinations of people across the world, the Golden Temple attracts thousands of visitors everyday.
Amritsar is also famous for the Jallianwala Bagh massacre in 1919 under British Rule in which thousands of Indians were killed.
The city also features 'Wagah border' where one can feel the patriotic wave running down your veins as you see the Indian and Pakistan Army performing the flag ceremony every evening.
Distance from Delhi: 456.9km via Grand Trunk Rd and NH 1
Ajmer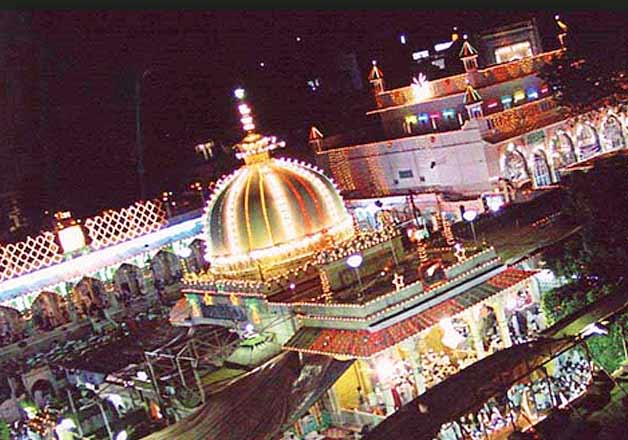 Situated in Rajasthan, Ajmer is surrounded by the Aravalli Mountains.
Founded by Ajayraj Singh Chauhan in the late 7th century A.D., Ajmer was ruled by Chauhan dynasty till 1193 when Mohammad Ghauri conquered it.
Since then Ajmer has been home to many dynasties like Mughals, Mewar, Marwar and the Marathas.
Ajmer is the home to the famous Dargah Sharif of Khwaja Moinuddin Chishti.
While the Dargah attracts thousands of visitors from across the world, it is a popular pilgrimage among B-town celebrities as well.
The places of interests of the city are Dhai Din ka Jhonpra Mosque, Anasagar Lake, Magazine Museum which was once the residence of Prince Salīm and Mayo College
Ajmer also serves as the base for the pilgrims visiting Pushkar.
Distance from Delhi: 387.7km via NH8