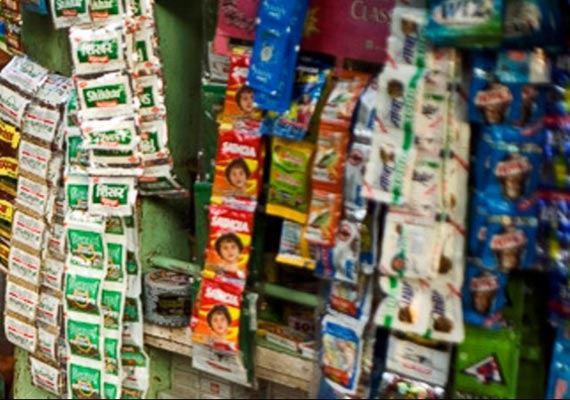 New Delhi, Jul 22 :  The Supreme Court today paved the way for the Centre to enforce rules on advertisement of tobacco products at their sale outlets that prohibits display of ads larger than 60 cm by 45 cm at shops.  The court also slammed the Centre for "conniving" with the tobacco lobby when people are daily dying of cancer.
A bench headed by justice G S Singhvi quashed the interim order of Bombay High Court staying Cigarettes and Other Tobacco Products (Prohibition of Advertisement and Regulation of Trade and Commerce, Production, Supply and Distribution) Rules, 2004, also known as Point of Sale rules, for regulating the advertisements at shops selling tobacco products. 
The bench also expressed "serious concern" over how the Centre handled the case in the High Court which had in 2005 stayed the implementation of the rules. It said that High Court had passed the order without considering its consequences.
"No effort, however, was made for vacating the order which had a huge ramification on society at large particularly weaker and poor sections who are the largest consumer of tobacco products," the bench said.
It also raised question on Centre's motive for not taking steps to get the order vacated.
"Every day, every moment people are dying of cancer and it is the Centre which connived with the tobacco lobby by non-appearance of an advocate during the hearing at Bombay High court," it said, adding that the counsel who was supposed to appear for Centre had "some other interest".  The high court had in an interim order passed in 2005 stayed the implementation of Point of Sale Rules of tobacco products.
The rule says each board shall contain in an Indian language warnings that 'tobacco causes cancer' or 'tobacco kills' and it should be prominently displayed measuring 20 cm by 15 cm.
The apex court passed the order on a PIL by an NGO Health For Millions which contended that the rules be strictly implemented as being a signatory to international treaty, Framework Convention of Tobacco Control (FCTC), India has to impose a comprehensive ban on all advertisements, promotion and sponsorship of tobacco products to reduce tobacco consumption globally.