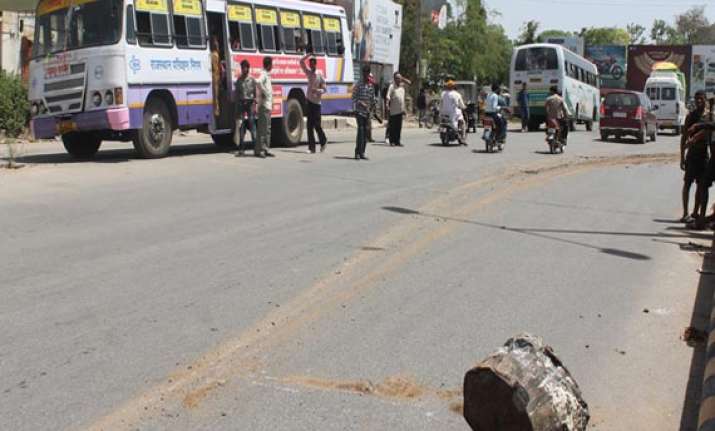 Jaipur,June 21: Eight people, including seven of a family, were killed and at least a dozen others seriously injured in a head-on collision between a bus and a car in Rajasthan's Jhunjhunu district Thursday, police said.
According to the police, the accident occurred on Jhunjhunu-Sikar Road near Navalgarh in the district, some 120 km from Jaipur.
"Seven of the deceased are from a family based in Bhiwani area of Haryana. These people were returning home after visiting Khatu Shyam Ji Temple in Sikar district," a police officer said.
The car in which the family was travelling collided with a private bus which was on its way to Sikar from Jhunjhunu, the officer said.
"The bus driver was also killed on the spot. A dozen others were seriously injured. They are undergoing treatment at a hospital," said the officer.