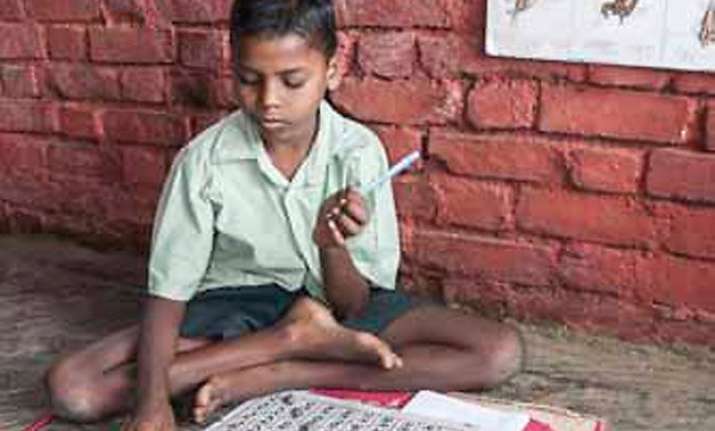 Kolkata: Educating little boys and raising their awareness level might help in containing rising incidents of crime against women globally, president of the Associated Country Women of the World, an umbrella organisation of women's groups, Ruth Shanks said.  
"Crimes against women are rising not just in India. We are talking about India now but crime against women have gone up all over the world.
I live in Australia and crimes against women as per statistics are huge there and unfortunately it's going up every day," she told PTI.
Shanks made her first visit to the city, to attend the 90th year celebration of the Saroj Nalini Dutt Memorial Association, which works for the welfare of women in the city.  
"We need to educate the men. I believe that's the only way to control crimes against women. But I think we need to start with the little boys in schools.
Unfortunately, it's always known that little boys learn where they live," she said.
"If a boy is living in a situation where there is harm against women he'll learn that," she stressed.  
Citing the example of White Ribbon, an Australian organisation showcasing male-led campaigns to end men's violence against women, Shanks said that men all around the globe need to take a stand against crimes against women and also encourage others to do the same.
She also held the changing modern lifestyle, invasion of technologies resulting in the cut down of jobs behind the rise of crimes against women.
"I wonder it's the pressures of the world. I think things have changed enormously in the last 20 years owing to technology which has eaten up jobs worldwide.
And with the growth in population and lesser jobs in offer the frustration level is going up everyday.
I think it's the modern lifestyle which is not helping the issue," she said.  She recalled that in Australian towns when automation came in half of the people lost their jobs with no other jobs to replace.
Having associations with several women welfare communities in India, Shanks invited more people to join hands with the ACWW for the empowerment of women in the country and fight for their cause.
"It would be great if we can have more associations from India in our fold because one voice is a lone voice and more make lot of noise...
With more organisations we can use our voice at the UN to talk about issues on women trafficking, violence against women (especially in areas of war) and empowering them," she stated.
Elated with the success of various projects initiated by the ACWW for the welfare of women, Shanks said: "Success rate for projects meant for Indian women is very good. It's almost 95 per cent.
"The reasons behind the success of our projects what I believe is because they are small.
Project ideas come from our members. They work on how they can do it and the budget and ask for the amount for it... We don't have lot of dollars as we do not get government funding. We rely more on our members who raise money for the projects," she said.  
ACWW launched the "Adolescent Health and Education Programme in Tamil Nadu's Dindigul district last July and in October initiated the Dairy Cooperative Income Generation Project for poor rural Dalit women In fact, ACWW monitors whether the fund provided to the associations were fully utilised or not.
 "Area presidents do review whether the fund is fully utilised for the reasons it was meant to. We do review surveys to make sure that they have used the money.
If the money is used properly then we would fund their next project but if not we generally do not extend our financial funding for the body," Shanks said.
The ACWW was formed in the last century to bring all rural women's organisations together with an aim of furthering international cooperation.
With Consultative status at the United Nations, over 460 member societies active in over 70 countries, it operates along with them offering mutual support, practical help to women and communities around the world.