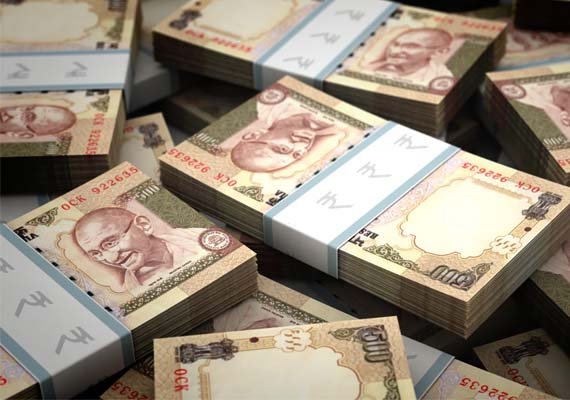 New Delhi: The Income Tax department, which has kept the controversial meat exporter Moin Qureshi under its scanner, is likely to submit a report to the Government about the purported conversations between him and former CBI Director A P Singh, currently a UPSC member.
According to official sources today, the Government may ask the Enforcement Directorate (ED) to carry out a probe on Qureshi's overseas financial dealings and also examine the payments made to various accounts in Gulf and some European countries.
The sources said that the Tax authorities will submit to the government soon a tax appraisal report containing their observations on the conversation the meat exporter had with various people including with Singh. The report will also recommend a ED probe in the case, the sources added.
The alleged exchange of messages on Blackberry smart phone between Qureshi and Singh had been examined by the Tax authorities and sources in the department have alleged that certain coded languages were used by the duo.
Singh, however, feels that the assumption of the tax authorities had no basis and they should have at least given him a chance to explain before making leaks in the media.
"I find this ironical that they are trying to create a controversy where there is none," Singh told PTI.
Singh was commenting about reports that Qureshi had asked him on Blackberry messenger -- "Sir, 500 words essay is good or 1000 word essay and size of jacket. Fast pls."
"I have made it clear that he was asking me about (my) shirt size and suggesting about the wordage of essay that I had written on terrorism," Singh claimed.
The former CBI Director said it was unfortunate that the Income Tax department had not thought it appropriate even once to seek his comments about the allegations that were being deliberately leaked by them.
Attorney General Mukhul Rohtagi made a mention to the Supreme Court recently about the conversations between Singh and Qureshi and had even commented that it was unbecoming on the part of the former CBI Director.
According to sources, Qureshi has been in touch with many businessmen and in one instance he was approached for helping a Andhra-based businessman who had been chargesheeted by the CBI in 2012.
There are allegations that the businessman concerned had sought help of Qureshi to avoid coming under pressure from the CBI.
When asked whether there was any reference made by Qureshi about the businessman, CBI Director Ranjit Sinha said he was not aware of this.
"What do I have to do with the case. The businessman was arrested, chargesheeted and subsequently released on bail by Andhra Pradesh High Court even before I became the CBI Director," Sinha told.