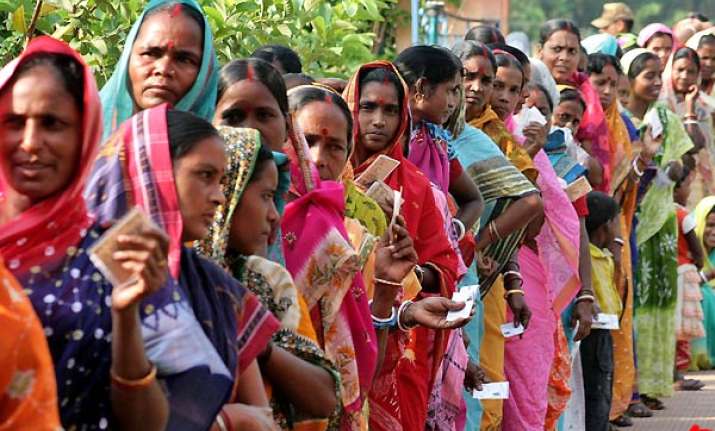 New Delhi, May 15 : With the Assembly elections in five states over, the focus of the Election Commission has now shifted to the poll exercise next year in another five states including Uttar Pradesh.
The EC has convened a meeting of poll officials this month for preliminary discussion on the Assembly elections which are also scheduled for Uttarakhand, Punjab, Goa and Manipur by the middle of next year.
"Next five states are already in our sight," Chief Election Commissioner S Y Quraishi told PTI.
Quraishi said he has already asked the Chief Electoral Officers (CEOs) of these states to be ready with their preliminary plans and called them here for discussion on poll preparations by the month end.
Since the Assembly elections in BJP-ruled Gujarat are scheduled for December next year, the poll officials there have not been called for the consultations.
The political temperature in Uttar Pradesh has already started rising with an eye on the Assembly polls, and the issue of land acquisition in Greater Noida has come handy for rival parties to target the Mayawati government.
The UP Chief Minister, on her part, has embarked on poll preparations on a war footing and has even announced most of the candidates for the exercise to the 403-member Assembly.
Similar has been the case with Mulayam Singh Yadav's Samajwadi Party which has also announced several candidates.
Congress has announced plans to come out with its first list of candidates by the end of this month. Party chief Sonia Gandhi is likely to formally launch the party's preparations for the Assembly elections in Uttar Pradesh at a meeting of the state leaders in Varanasi on May 18 and 19.
While Gandhi will be present on the second day of the conference, party General Secretary Rahul Gandhi is likely to be the key speaker on the opening day.
Congress has ruled out joining hands with any major party like the SP or BSP, but has not denied having poll tie-ups with smaller parties in the state.
The BJP, which was in power in UP a decade back but has since lost much of the ground, has called a National Executive meet in Lucknow early next month to draw up a strategy to revive its fortunes. PTI