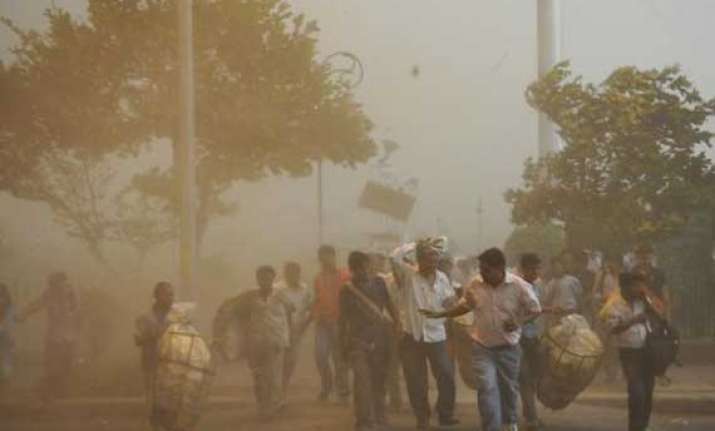 New Delhi: Another dust storm is likely to hit Delhi later tonight, the weather department has said, two days after a massive storm left nine people dead in the city and surrounding areas.
Thundershowers coupled with high-speed dusty winds had crippled normal live in the city Friday evening, with incidents of falling trees, collapse of walls and electrocution claiming nine lives in Delhi and NCR.  
According to the MeT department, another dust storm is likely to hit the national Capital later in the night. 
Today, the maximum temperature was recorded at 37.8 degrees Celsius, three notches below normal, while the minimum was recorded at 25.6 degree Celsius, two notches below normal.  Humidity oscillated between 38 to 72 per cent during the last 24 hours.