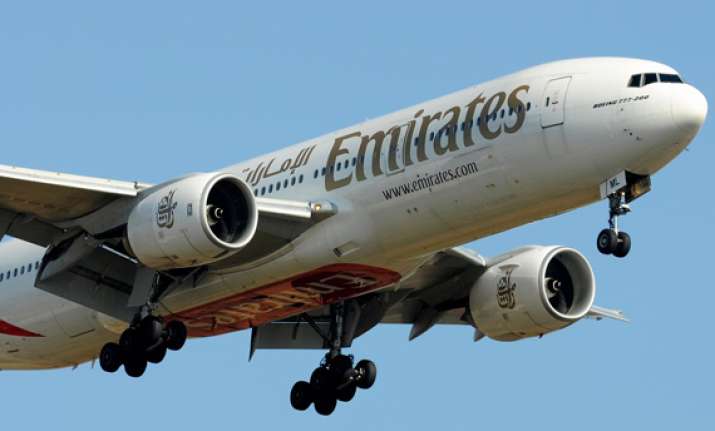 Hyderabad, Oct 23 : A Dubai-bound Emirates Airlines flight from Bangkok, with 481 passengers on board, made an emergency landing at the city airport at Shamshabad here in the early hours today due to some technical reasons.

According to an airline spokesperson, the A380 Emirates EK-385 flight landed safely at the Hyderabad International Airport at 0340 hours.

"All the passengers, mostly foreign nationals, were deboarded immediately from the aircraft and have been provided accommodation at the airport," the spokesperson said, adding the reasons for the plane making an emergency landing is also being looked into.

Out of the 481 passengers, 80 will be flown in the Emirates EK-527 Hyderabad-Dubai flight, while some others will be boarded in a special flight coming from Dubai.

The remaining passengers would be flown in other regular Emirate flights that will take-off in the evening, the spokesperson said.