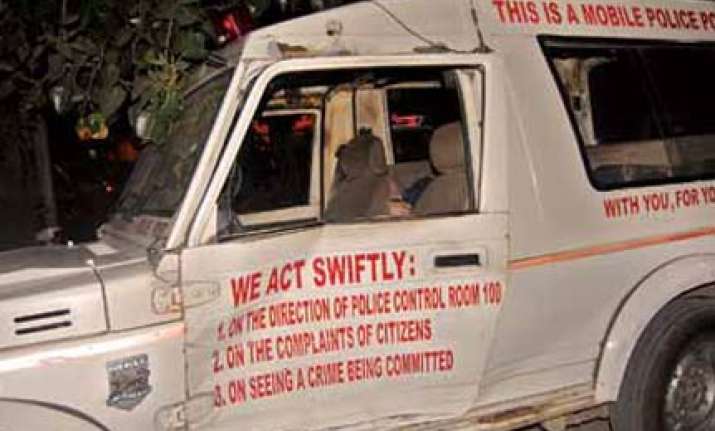 A girl, reportedly drunk,  rammed her Santro car into a Delhi Police Control Room gypsy late on  Monday night in Rohini Sector 11 area.
Anju, 24, rammed her  car into the PCR Van standing by the roadside at around 10 pm. The girl was travelling with a male. None of the cops in the PCR was hurt.
"We had halted by the roadside after patrolling in the area for a while. Suddenly a car with high speed swerved menacingly and rammed into our vehicle.  The PCR vehicle was damaged but all the cops inside it are safe," said a police officer.
The cops took out Anju, who suffered minor injuries. They took her to the nearby hospital for medical examination. 
"It was found in the medical report that the accused was drunk, so we have lodged an FIR under section 279 and arrested her. The accused is a resident of Baagwan apartments in Sector 28 of Rohini and she was returning home after a party," police said.
The identity of the male companion  was not disclosed by the police as he was not involved in the incident. Top police officials reached the spot after word spread that an officer of the rank of SHO was seriously injured in the accident.