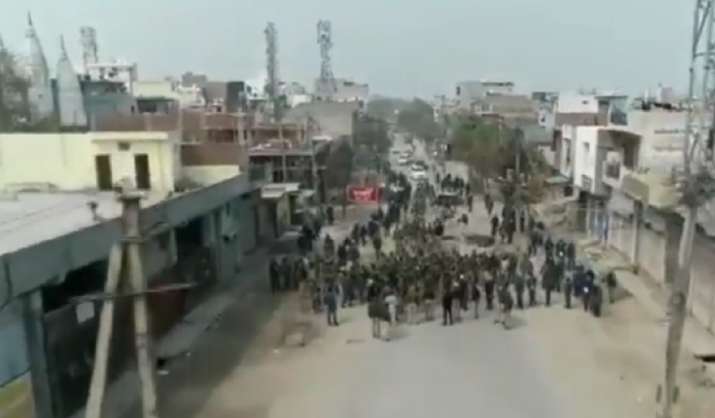 A brittle quiet has settled over parts of riot-hit northeast Delhi, where roads were taken by rioters earlier this week. Over 30 people have lost their lives in the violence that unleashed in the northeast region over the new citizenship law. Meanwhile, the security forces are still on the ground to ensure no untoward incident takes place and maintain complete peace in the region. 
Visuals of the present situation in northeast Delhi were captured in drone cameras. There were no fresh incidents of violence in the past two days. Police are also conducting flag marches with security personnel spread out across the northeastern edge of the national capital in a bid to quell the violence.
#WATCH Drone visuals from violence-affected North East Delhi. There has been no fresh incident of violence in the last two days. (Source: Delhi Police) pic.twitter.com/Bq6nQ9lKZp

— ANI (@ANI) February 27, 2020
SN Srivastava, Special CP Law and Order, also interacted with locals in violence-hit areas of the northeast region. Meanwhile, Additional Commissioner of Police Central MS Randhawa held a meeting with Aman Committee of old Delhi. Delhi Minister and local MLA Imran Hussain was also present.