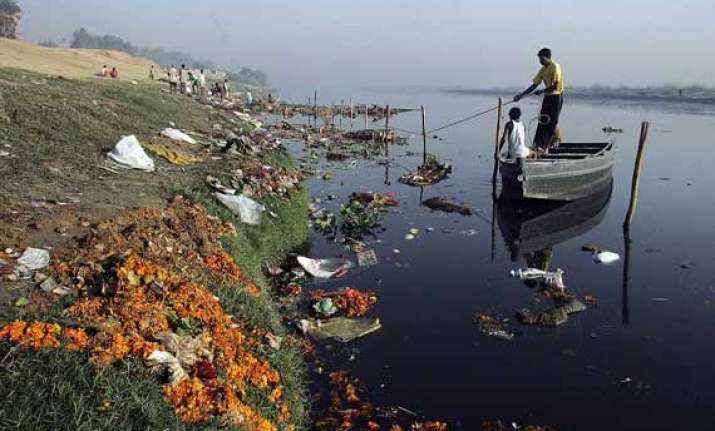 New Delhi: The Centre today told the Lok Sabha that 22 drains discharge their waste into the Yamuna river after it enters Delhi.
Replying to a question today, Minister of State for Water Resources Santosh Kumar Gangwar said, the Delhi Jal Board (DJB) has carried out works under the Yamuna Action Plan as well as its Interceptor Sewer Project, targeted at cleaning the river.
According to him, DJB has incurred expenditure of Rs 572.67 crore for the Yamuna Action Plan between 2009 and 2014-15 and Rs 602.58 crore for the Interceptor Sewer Project during the same period.
All the industries and sewage treatment plants are required to take consent under Water (Prevention and Control Pollution) Act 1974 from the state government and accordingly install adequate pollution control treatment of waste water, he added.