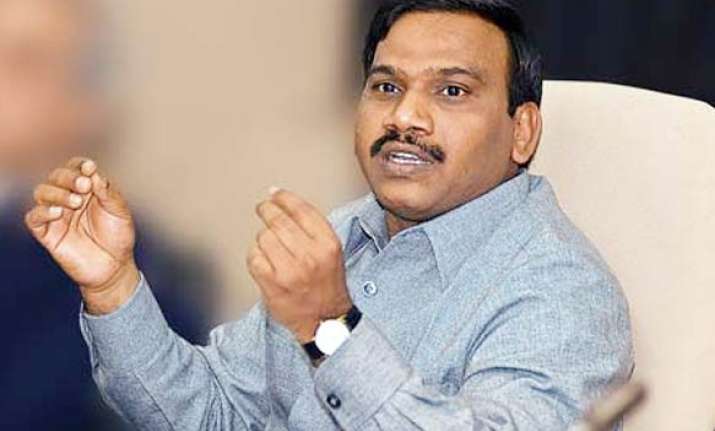 New Delhi Feb 10: In a deviation from the policy, the Telecom Ministry in January 2008 issued 122 new licences to applicants who complied with Letter of Intent conditions first, says the one-man committee report.
Retired Justice Shivraj Patil who went into procedures followed by DoT from 2001 to 2009, has pointed out that the "said decision was based on the contents of letter of the Minister (A Raja) dated 26.12.2007 addressed to the Prime Minister."
Raja, in his letter to the Prime Minister, had said that the decision was taken by the DoT on October 17, 2007, based on TRAI recommendation that no cap be placed on number of access service providers in a service area.
In order to encourage more competition in the telecom sector, the DoT has decided to grant new licences in a 3-stage process. First, by issuing LoI followed by issuance of licence and then grant of wireless licence, which includes spectrum.
The decision was not even placed before the Telecom Commission as per mandatory guidelines, Patil said in his report.
According to the report, the decision was taken by note put up by AK Srivastava then DDG (AS) and endorsed by K Sridhara, member (Technology) and Siddharth Behura, then secretary of the department and finally approved by the Minister.
A procedure was formulated as per which applications received up to September 25, 2007 were to be processed and also to grant priority on the basis of date of compliance with LoI.
This procedure was notified through a press release on January 10, 2008 at 1.47 PM. The press release was published on websites of DoT and Press Information Bureau only, without individual written communications to all applicants.
On the same day a second press release was issued by DoT at 2.45 PM, which asked all applicants to collect LoIs on the same day between 3.30 and 4.30 PM. The second press release was published only on website of DoT, the report said.
Patil report has said that this step of DoT was opposed to the requirements of transparency and fairness in the process.
Second press release requiring all applicants to simultaneously collect LoIs in effect took away the priority acquired by applicants who had submitted the applications earlier.
These press releases were issued under signature of DDG (AS) A K Srivastava and no records are available to show if any approval was obtained before issuing second press release.
The said official appears to be responsible for these lapses, the report said. PTI