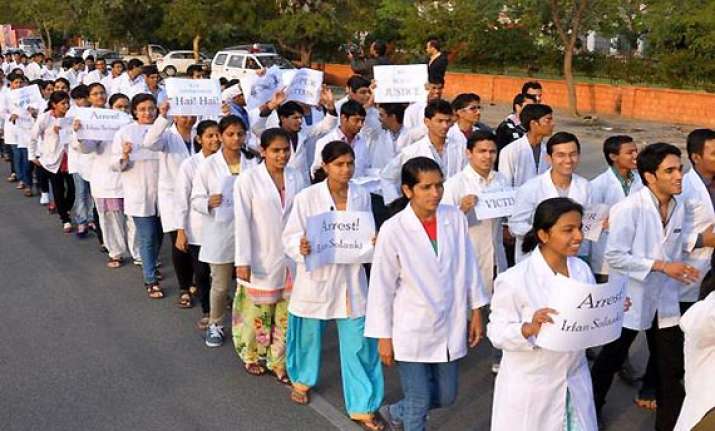 Lucknow: Doctors in Uttar Pradesh called off their strike Thursday morning, a day after the Allahabad High Court directed them to return to work, an official said.
The Lucknow bench of the high court Wednesday also ordered a judicial probe into the doctors' grievances and the police lathi charge on them.
The doctors initially refused to budge from their stand and were angered by the state's decision to slap ESMA (Essential Services Maintenance Act) on them.
However, after a long meeting post-midnight, they decided to withdraw the strike and honour the directives of the court, said Devendra Lalchandani, chairman of the action committee of the Indian Medical Association.
A delegation led by Lalchandani met Samajwadi Party (SP) chief Mulayam Singh Yadav in Lucknow Wednesday night.
The SP supremo assured the striking doctors that he was worried about the future and wellbeing of the junior doctors and would ask the state government to concede their demands.
The court also rapped the state government and sought to know within three weeks what action it has initiated against the errant police officials who cane charged the doctors inside the hospital premises.