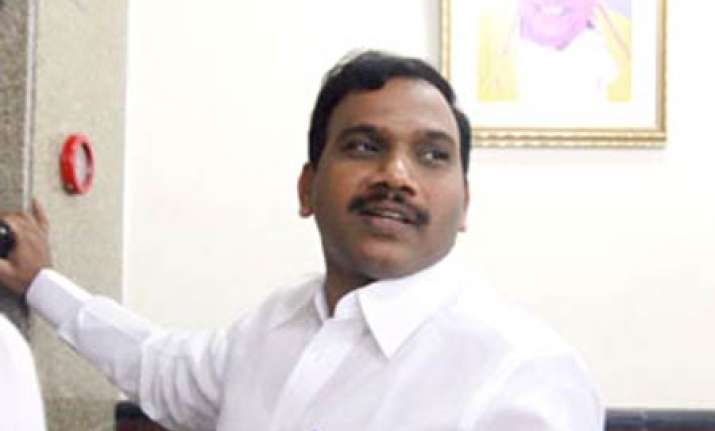 New Delhi, Nov 11 :Undeterred by opposition demands for A Raja's resignation on the 2G spectrum issue, DMK today strongly defended the Telecom Minister, saying there was no need for him to step down as he went by the TRAI norms."Why should he (Raja) resign?" asked DMK spokesperson and Lok Sabha MP T K S Elangovan.
He said the CBI probe into the spectrum scam is on and everyone should wait for it to end.
"Whatever the Minister did was based on the norms set by the Telecom Regulatory Authority of India. Let the CBI inquiry into the issue end first," he said.
Elangovan's comments came as the Opposition parties, including BJP and AIADMK, stalled proceedings in Parliament for the second consecutive day today demanding Raja's resignation.
The Opposition stepped up their attack against Raja after he was directly held responsible for the alleged scam by the Comptroller and Auditor General (CAG).
Government sources had yesterday said that a decision on Raja's continuance in the Cabinet is expected be taken after the return of Prime Minister Manmohan Singh from G-20 Summit in Seoul tomorrow.PTI