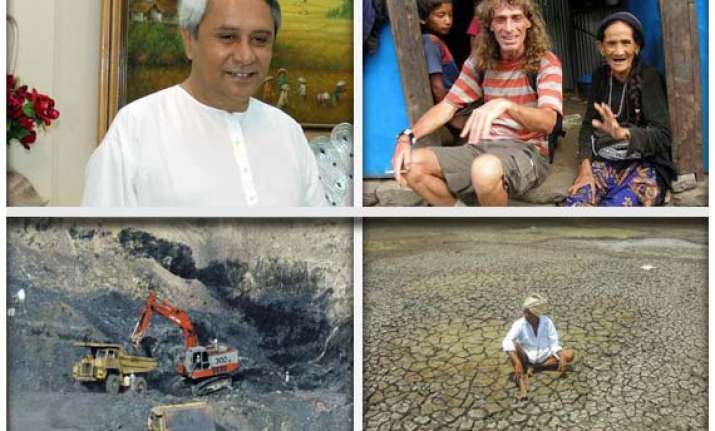 Bhubaneswar, Dec 17: Hitherto considered as the unchallenged leader of ruling BJD, Chief Minister Naveen Patnaik was jolted by a whiff of revolt in 2012, as the year also witnessed a spate of abductions in Odisha with Maoists using them as a new weapon to clinch their demands. 
Rocked by scams in many areas including iron ore and coal mining, the year was also marked by sluggish industrial activity, shut-down of units and a neglected farm sector amid charges of distress sale of paddy by farmers.  
The tranquil in politics was stirred after many years as Patnaik, enjoying his third consecutive term as chief minister even without facing a whisper of dissent from anyone in BJD, was shaken by an alleged aborted coup bid against his government on May 29 when he was away on a foreign visit.  
Seeking to nip in the bud any dissidence, the BJD supremo sacked some ministers and suspended some others from the party including MP Pyarimohan Mohapatra, considered the chief strategist of Patnaik in politics as well as governance for over 12 years on charge of engineering a coup.  
Bureaucrat-turned-politician Mohapatra, who denied any coup bid and claimed that the gathering at his place was to strengthen inner democracy in BJD, later formed Odisha Jana Morcha (OJM) describing it as a platform within the ruling party aimed at reforming and democratising the organisation.