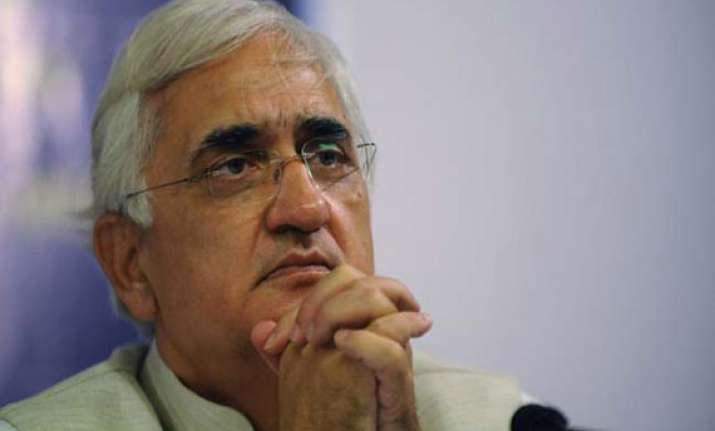 On Board PM's Special Aircraft: The government is not bypassing Parliament on the issue of bringing a set of anti-graft ordinances but continuous disruption of proceedings led to exploring the Ordinance route, External Affairs Minister Salman Khurshid said today.
Talking to reporters on his way back from Myanmar, Khurshid said normally these bills should have been passed in parliament.
"But what does one do when three sessions have been continuously disrupted?" he asked.
Khurshid, who was accompanying Prime Minister Manmohan Singh after his visit to Myanmar, said that Rahul Gandhi was very clear that these steps have been taken to combat corruption and to meet the aspirations of the people who want to see an end to graft.
Asked about Narendra Modi getting the support of new allies, Khurshid said there are also reports that Shiv Sena is threatening to walkout and discordant voices emanating from within the BJP.
The Minister said while BJP's prime ministerial candidate had a particular style of functioning Congress acted in a different way.
Asked about the high-decibel campaign by Modi, the Minister said this may not always work and noted that Congress vice president was very particular about sobriety and honest approach to politics.
The Minister said sometimes high-decibel campaign comes to a sad end.