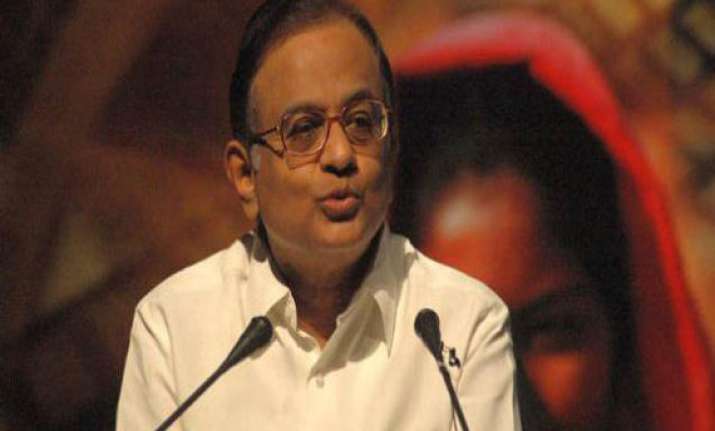 New Delhi, Nov 27:  The ambitious direct cash transfer scheme, to be launched from January one next year, will cover 29 welfare schemes initially, the government said today while describing it as a "game-changer" but dismissing suggestions that the roll-out hinted at mid-term polls.
A day after Prime Minister Manmohan Singh reviewed the progress of the scheme under which beneficiaries would get cash through banks, Finance Minister P Chidambaram and Rural Development Minister Jairam Ramesh said the new flagship programme was a "path breaking reform" aimed at plugging leakages and ensure efficient delivery of benefits.
Chidambaram said about 29 schemes are ready to start from January 1 next year in 51 districts spread across 16 states. The electronic cash transfers will be based on Aadhar (Unique Identification Number) platform. The entire country is targeted to be covered by the end of next year.
Rejecting opposition charge that the scheme amounted to offering bribe to people as there could be mid-term polls, Chidambaram said, "It is an absurd argument. I cannot find a stronger word... People should choose their words carefully. People should hurl their accusations with a sense of responsibility."
Insisting that the programme has "nothing to do with elections", he said, "Elections will come and elections will go. Governments will come and governments will go. Parties will come and parties will go."
He said the scheme will be a "game-changer from the point of view of ordinary citizens of India" and its benefits will be long-lasting."
Ramesh added that it was an election promise of Congress in 2009 which was being fulfilled.
"Congress is a political party, not an NGO. We had promised cash transfer of benefits and subsidies in our election manifesto of 2009," Ramesh said, asking "Where is the talk of elections?"
Ramesh, while addressing the joint press conference with Chidambaram, said the programme was "not transfer of cash but 'haq' (the right) of the people" and coined a slogan "aapka paisa, aapke hath (your money in your hand)."
He said the Congress will soon call a meeting of presidents of its 51 district units to be covered in the first phase which will be addressed by Rahul Gandhi and Chidambaram.
The district presidents would be sensitised about the scheme as will be the District Collectors, Chidambaram said, expressing the hope that those officials would continue to be posted there for at least a year to allow the smooth rollout.
Ramesh conceded that there are "several lacunae" in the system because of which the benefits don't reach the intended people and these are to be addressed through such programmes.
In this context, he referred to the famous comments of then Prime Minister Rajiv Gandhi in 1980s that only 15 paise per rupee reaches the intended beneficiaries because of leakages.
"It is not bribe. It is the 'haq' of people," he said.
Explaining the benefits of the programme which he described as "flagship", Chidambaram said there will be "practically no case of falsification or duplication. No one can falsify. Efficiency gains are incalculable.... This is a game-changer. We think people will appreciate. We look forward to successful launch and roll-out of the scheme."
He said the government expects "considerable savings" from the scheme but refused to speculate the amount.
The districts to be covered in the first phase include five each in Andhra Pradesh and Maharashtra, four each in Himachal Pradesh and Jharkhand, three each in Karnataka, Madhya Pradesh, Rajasthan and Tripura, and two each in Haryana, Kerala and Sikkim.
The criteria for selecting these districts is 80 per cent coverage of Aadhar scheme, which will be the mainstay of identification of the beneficiaries to enable them to open bank accounts.
The schemes to be brought under its purview are 14 scholarships of Social Justice and Empowerment Ministry, six of HRD Ministry, three of Minority Affairs Ministry, two Women and Child Development, one in Health and Family Welfare and five of Labour and Employment Ministry.
The scope of schemes to be covered under the programme will be expanded later, Chidambaram said while addressing the press conference at AICC headquarters.
He said the government has identified "the smaller number of schemes" which are "amenable to transfer to bank accounts".
On bringing beneficiaries of food and fertiliser subsidy under the ambit of this programme, he said these involved "complex and difficult" issues which needed to be addressed.
He said the government was deliberately not rolling out the programme in a whole hog manner but with "caution and prudence" so that it does not "stumble and fall".
For the roll-out, the data base of the beneficiaries will be digitised by the respective ministries and money will be reach the targeted people through "business correspondents", who will include women self-help groups, panchayats or even individuals like a school teacher.
"It is possible that one or two schemes may start a few days or a couple of weeks late. But ultimately we want to load all these schemes on the system. Out of the 42, we think about 29, give or take one or two, will be ready," Chidambaram said.