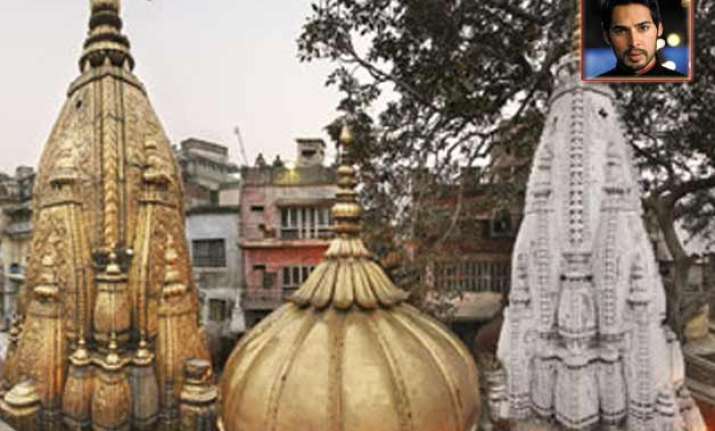 New Delhi: In the name of providing online Prasad, a newly launched website 'I-Bhaki' is said to have cheated the devotees of Baba Vishwanath in Varanasi.
The site was launched on 14th March by chief minister Akhilesh Yadav which is owned by Bollywood actor Dino Morea in a partnership with Devotee E-Solutions Pvt. Ltd. 
According to the sources, the temple authorities are unaware about how and where the Prasad is being made. 
However Dino Morea, while rejecting such claims, said that he had a deal with temple authorities. Navneet Sehgal, Chief Secretary (religious affairs) agreed with Dino and insisted that there is no fraud on their working.
On the other hand temple officials are claiming that no such matter was ever discussed and without having the permission they started online sale of Prasad and till date over 200 sales had been made.
Religious affairs minister Vijay Mishra too denied such meetings.
The website 'I-Bhakti' is offering the Prasad as well as dry fruits at the price of Rs. 550/- and plans to introduce Online Aarti in coming days. 
However, the trust has collaborated with Tata-Sky to provide online aarti to only its subscribers.
In a video uploaded on the site, the website claims that it has been developed with the permission from the trust board.
Actor Dino Morea is said to have met with chief executive PN Dwivedi to discuss the I-Bhakti launch. Dino said, "We are helping the devotees who are not able to reach the holy place of Baba Vishwanath."
Meanwhile Dwivedi said, "Yes I met Dino but nothing was discussed about I-Bhakti. I came to know about this through the news reports. Samples of online Prasad will be put before the Executive committee of the temple."
According to the website, devotees of Golden Temple of Amritsar and Sai Temple of Shirdi will also be able to get these facilities soon.