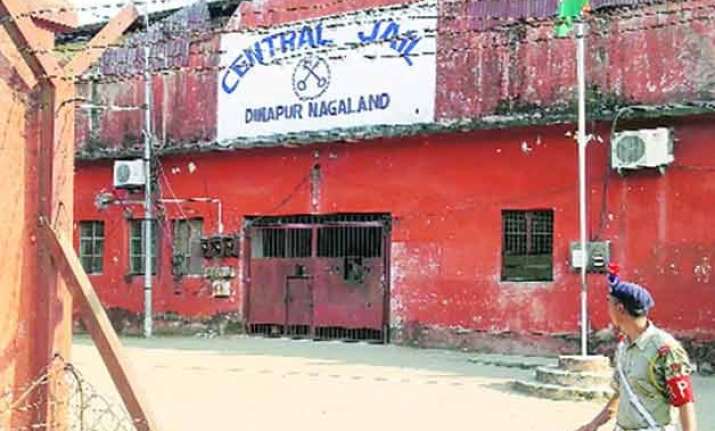 Dimapur: In a fresh twist to the public lynching of a 36-year-old man in Dimapur last week, the Nagaland government on Wednesday said that no rape had taken place in the first place. A mob of nearly 4,000 people had beaten the man to death for allegedly raping a Naga woman.
In a report sent to Home Minister Rajnath Singh, the Nagaland government said there was consensual sex between the 20-year-old Naga woman and the victim, Syed Sarif Khan.
As per the report submitted on Wednesday, the girl went with the 'accused' on her own and was paid Rs 5000 by the accused. This is based on the statement of accused Sayed Sarif who was in one day police custody before being lynched on last Thursday.
The complainant, who belonged from the same village as accused Syed Farid Khan's (aka Sarif Khan) wife, alleged that she was raped by Khan on February 23 and 24 at different locations. Khan, a 35-year-old second hand car dealer was arrested on February 25 and sent to judicial custody.
The medical examination of Khan and alleged rape victim had been conducted after the incident of was reported. Forensic evidences collected from the alleged rape victim and Khan have been sent to the Central Forensic Science Laboratory in Guwahati for obtaining expert opinion.
Police investigation was also made at Hotel De Oriental Dream (where accused Khan had alleged taken the victim) and CCTV footage were collected with necessary documents, the official said quoting the report. The earlier report had said that a local Naga youth was allegedly involved in helping Khan in the incident and he too was arrested and sent to Dimapur central jail along with Khan.
On March 5, according to police, a mob of around 4,000 people stormed the central jail after breaking the two gates and took the accused Khan out of jail and paraded him naked to the city tower in the heart of Dimapur town, thrashing him along the way. By the end, he succumbed to his injuries
Police said today that four more persons were arrested on Tuesday for their alleged involvement in the lynching of Syed Sharif Khan by a mob on March 5.
A total of 47 people have been arrested for their alleged involvement in the lynching incident, Additional Superintendent of Police (ASP) Kohima, Kakheto said.
The incident took a communal turn as Khan was claimed to be an illegal Bangladeshi immigrant. It was later revealed that he was from a well-off family of soldiers and belonged from Karimganj district in Assam.
Earlier in the day, reacting to the incident, a division bench of the Gawhati high court on Tuesday issued notices to the Centre and the Nagaland government, and directed them to file a detailed report within two weeks. It directed the state government and Nagaland IG (prisons) to ensure adequate security of prisoners.