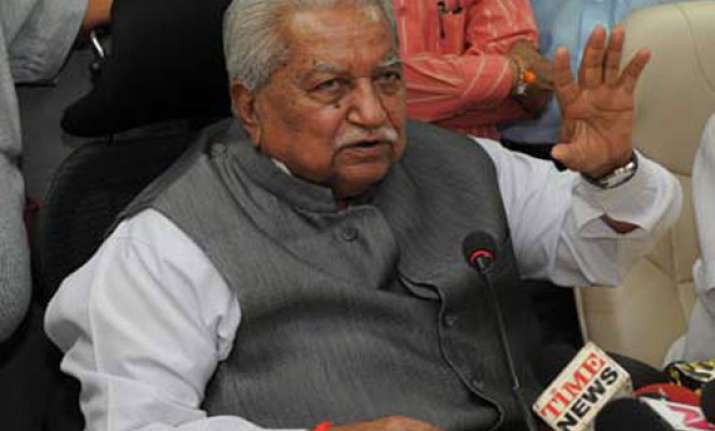 Ahmedabad : Fissures have surfaced in the Gujarat Parivartan Party (GPP) over its possible merger with BJP, with former chief minister and one of the founder members Suresh Mehta upping his ante against any such move.  
In his strong-worded letter addressed to GPP president Gordhan Zadafia, Mehta said he cannot take any decision in this regard unilaterally.
"I am surprised that you are thinking of merging GPP with BJP. If you have decided to go to BJP, you can go along with your supporters. But you do not have any right to merge the entire party with the BJP," Mehta said in the letter.  "I am the founder member of the party. You have not informed me about the decision of possible merger of the party with the BJP," he said.
GPP was formed by former BJP veteran and chief minister Keshubhai Patel, along with Mehta and Zadafia, ahead of 2012 Assemble elections. However, the party could win only two seats in its debut elections.
GPP suffered a huge setback when Keshubhai's son Bharat switched over to BJP and later the veteran leader himself stepped down as party president and MLA to announce his retirement from politics.
Zadafia, who was formerly associated with Modi as junior home minister during the 2002 riots, had recently indicated to his supporters that he will merge the party with the BJP.
Almost all the GPP leaders and workers are former members of BJP.
Mehta in his letter has said that it is not proper to "kill" the party in its initial stages.