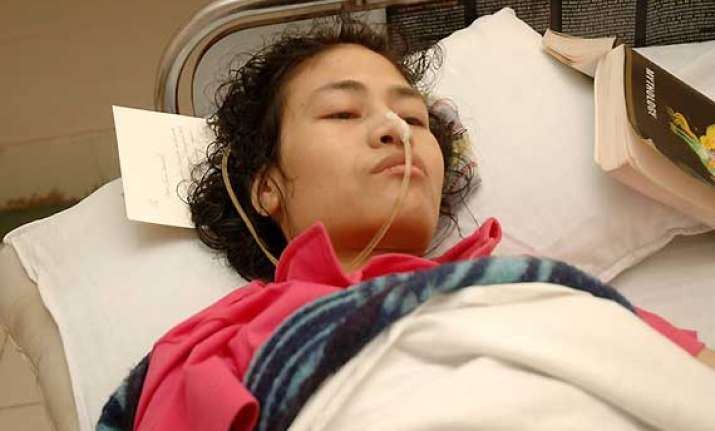 Imphal: Rights activist Iron Sharmila on hunger-strike for close to 13 years demanding repeal of the Armed Forces (Special Powers) Act, 1958, and who has been arrested and re-arrested over the years, should be released, Amnesty International (India) said here today.  
"Authorities must drop all charges against her, and release her immediately and unconditionally," Sushilkumar Valath, programmes director of the human rights organisation said in a statement here.
"Irom Sharmila is a prisoner of conscience who is being held solely for her peaceful expression of her beliefs," he said.
Referring to her indefinite hunger-strike since November 2, 2000, demanding lifting of AFSPA 1958 after the killing of nine persons during an alleged encounter between para-military forces and insurgents near Imphal airport that year, Valath alleged it was a reminder of India's 'intolerance to dissent'.
Sharmila has been arrested and re-arrested over the years charged with attempt to commit suicide.  
But,Sharmila has never been convicted for attempting to commit suicide, Valath said.