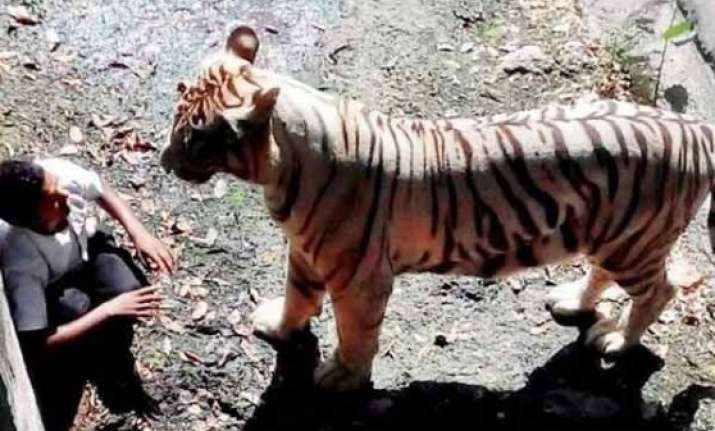 New Delhi: The Delhi zoo will soon have proper precautionary mechanisms and security measures to avoid repeat of the September 23 incident where a 20-year-old youth was mauled to death by a white tiger when he fell into its enclosure at the zoo.
Announcing this, Environment and Forests Minister Prakash Javadekar said there will be appropriate signages, announcements, and necessary security measures to ensure protection to both visitors and animals within the zoo.
Addressing a function to commemorate the Wildlife Week at the National Zoological Park here, he said it was important for human beings to live in harmony with the environment and understand and establish a dialogue with nature.
Javadekar also announced Rs 1 lakh solatium to the family of the youth from his ministry.
The Minister also inaugurated a Bird House in the premises of National Zoological Park.
He also felicitated the prize winners of various competitions held to celebrate the Wildlife Week.