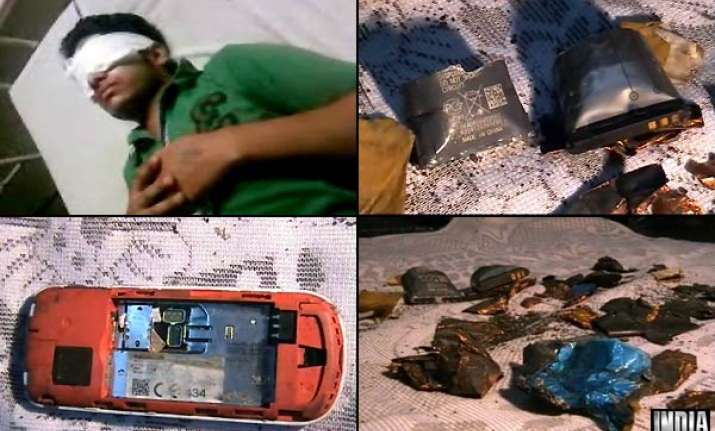 New Delhi, Aug 8 : Eighteen-year-old Monu of Patel Nagar had charged his cellphone on Sunday evening in switch off mode, and was trying to open it, when the cell phone battery exploded nearly blinding him.
 
Said his elder brother Ravinder: "The cell phone was on charge for nearly an hour in switch off mode. As he tried to open the cell phone, and failed, he took out the battery in his hands which suddenly exploded."
 
Said his mother Meera: 'My son started crying 'I can't see'. We rushed him in an ambulance to Ram Manohar Lohia hospital, where doctors  cleared his eyes and put  pads on both. A senior opthalmologist will check his eyes after 24 hours'.
 
Monu's brother says, the battery was original and there was no question of it being brought in the grey market. The handset belonged to one of India's most popular cell phone companies. The entire handset has been blown to bits.