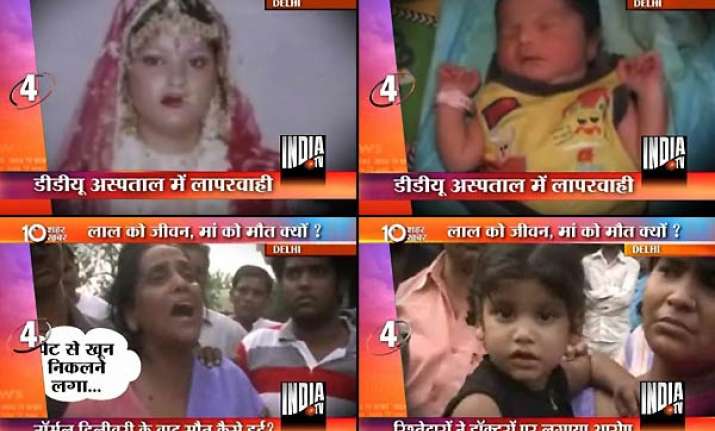 New Delhi, Jul 5 : A woman died on Monday due to excessive bleeding after giving birth to a baby a day earlier in Delhi's government-run Deen Dayal Upadhyay Hospital.

The woman's family  has  blamed doctors for the death of Sapna Gupta. According to them, doctors were negligent at the time of delivery. They cut the umbilical cord carelessly because of which a critical vein also got cut.  This caused excessive bleeding after which Sapna died.

Sapna Gupta was admitted to Deen Dayal Upadhyay hospital on Sunday where she gave birth to a child. The delivery was normal. But on Monday morning excessive bleeding started through Sapna's nose and abdomen.

Police have registered a complaint in this matter and are probing into the matter.

In another incident a woman tried to commit suicide on the Seelampur Metro track.

The woman had a fight with her husband after which she tried to end her life by jumping in front of metro along with her kid. Both were severely injured in the incident. The woman lives in Kanti Nagar in East Delhi.