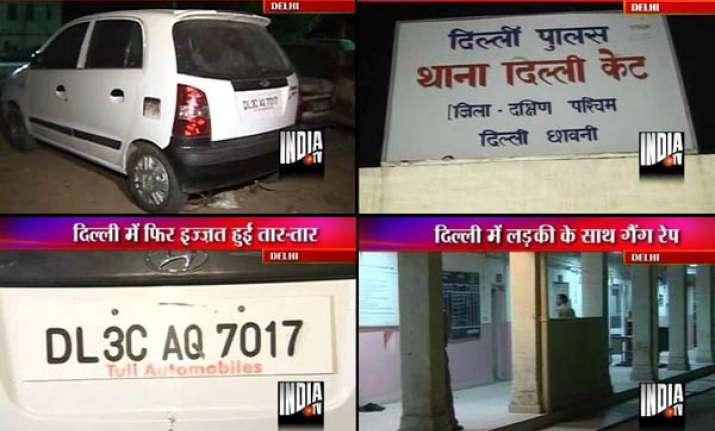 New Delhi, Jun 8 : Five men allegedly raped a girl in Delhi Cantonment area in a moving Santro car (DL 3C 7017) on Saturday night. Police have arrested three accused so far.

The victim was standing near Gopinath roundabout before leaving for home along with her two friends on Saturday night, when a white Santro came in which a youth named Govinda was sitting. The girls knew him.  When he offered to  drop the girls home they agreed.

He dropped two girls at Raghuvir Nagar and took the victim to Delhi Cant where he raped the girl along with his four other friends.

The victim informed PCR and police came into action. The girl also registered a report against Govinda in Delhi Cant Police Station same night.

All the necessary medical examinations were done which proved that girl  was subjected to gang rape.

After two days police nabbed Govinda and seized the car that was used in the incident. When police questioned him vigorously he revealed the names  of four other accused.

Police arrested two of them on Tuesday. All the three rape accused are on police remand for two days. Police are on the hunt of other two  accused.