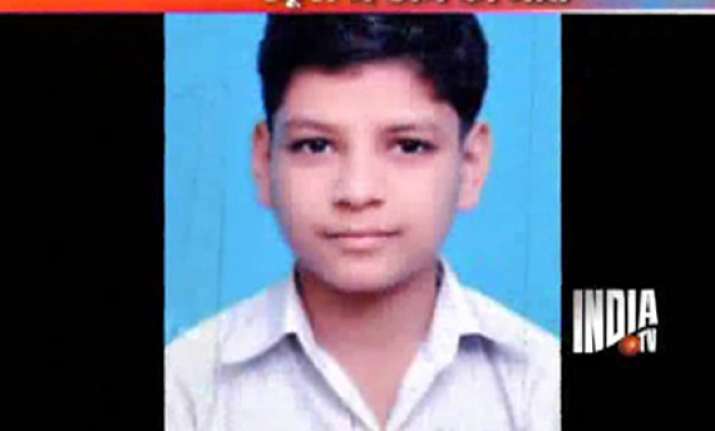 New Delhi, Jan 25: A 13-year-old schoolboy Varun Jain died after a fall from the second floor of Rishabh Public  School in Mayur Vihar on Tuesday.
 
His classmates said, Varun had forgotten his book inside the classroom and at school break in the afternoon, he rushed to his classroom and while rushing down the stairs, he slipped and fell on the ground floor from the railing. He fell unconscious.
 
He was sent to Jeevan Anmol Hospital in Mayur Vihar, from where he was referred to Kailash Hospital, Noida, where he succumbed to injuries.
 
Varun's parents held the school management responsible for negligence. They said, the school break was at 1:30 pm, but the incident occured half an hour later, at 2 pm.
 
The school management refused to comment. Police have registered a case of death due to negligence against Rishabh Public School.