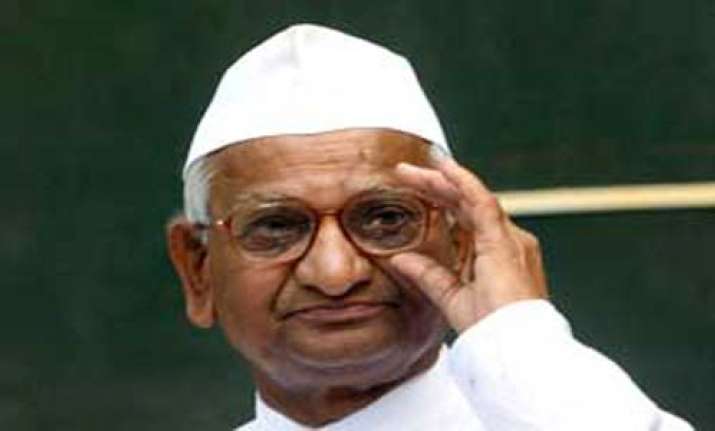 New Delhi, July 30: The Delhi Police on Friday sought details of the planned fast — time frame and number of people who would assemble — from Team Anna and said that they would allow only a day-long fast limited to 2,000 protestors, reports DNA.

Hazare had said on Wednesday soon after the cabinet approved its draft of the Lokpal Bill that he would sit on indefinite fast at Jantar Mantar from August 16.

Asking the "people of India" to join him, he said it would be the "second freedom struggle".

Clearly, the government doesn't want to take a risk, and it wouldn't want a repeat of the midnight swoop on Baba Ramdev and his followers.

The Delhi police suggested that Anna hold his indefinite fast against the government's draft of the Lokpal Bill in the suburbs or better still, outside Delhi.

As reports flew that the police has imposed section 144 at Jantar Mantar, the police clarified that imposition of section 144 CrPC was routine during parliament sessions.

Section 144, which prohibits holding of any public meeting and assembly of five or more persons, will be imposed from July 30 to September 9.Parliament would be in session from August 1 to September 8."Only a day-long fast would be allowed at Jantar Mantar if the number of people assembled are limited to 2,000," Delhi police PRO Rajan Bhagat told DNA.