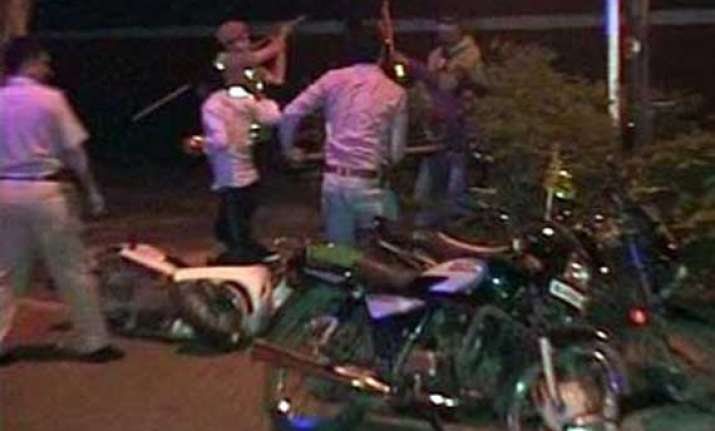 New Delhi: Delhi Police detained nearly 400 bikers and seized around 250 bikes on Sunday for performing dangerous stunts and distrupting traffice in the capital.
The bikers were mostly in the age group of 19 to 25 years.
The move came after the midnight chaos created by a group of rogue bikers in the surrounding areas of India Gate and other high-security zones on the intervening night of Saturday and Sunday.
Some of the bikers were detained from the pickets, others were chased down as the police rounded up the bikers over a period of five hours from different locations in the New Delhi district.
This is not the first time the Delhi Police has cracked down on bikers. In July last year, a 19-year-old boy was killed and his friend wounded when police opened fire on a group of bikers performing dangerous stunts here.
Now Police has decided to counsel all these bikers  and their parents in an efforts to deter them from breaking rules again.