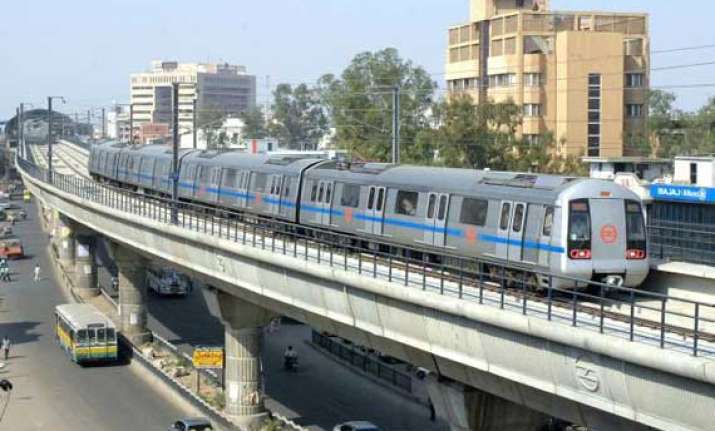 New Delhi: The Delhi Metro Sunday announced the completion of its construction of a cross-over viaduct above the existing operational line at east Delhi's Karkarduma Metro station, 21 meters above the ground.
Calling it a rare feat, the Delhi Metro said this is among the first of such achievements as it is poised to repeat similar feats in the construction of its Phase III, slated to be completed by 2016.
"Construction for crossing over of Metro viaduct at the existing Karkarduma Metro station was never an easy task for engineers. It posed numerous challenges to the civil engineers throughout the project as this is one of the highest crossings of Metro line," the Delhi Metro said in a statement.
It added that the elevated viaducts of the Phase III of the Delhi Metro would pass over the existing viaducts of the previous two phases at four more locations.
The four locations are: Netaji Subhash Place, Dhaula Kuan, Mayur Vihar-I and Anand Vihar.
"The new Metro line (Majlis Park-Shiv Vihar) is crossing the existing (Vaishali-Dwarka) elevated line at 21 meters above the ground and 10 meters above the existing line. The work was done without disrupting the normal, daily Metro train/passenger services for even a single day," the statement added.