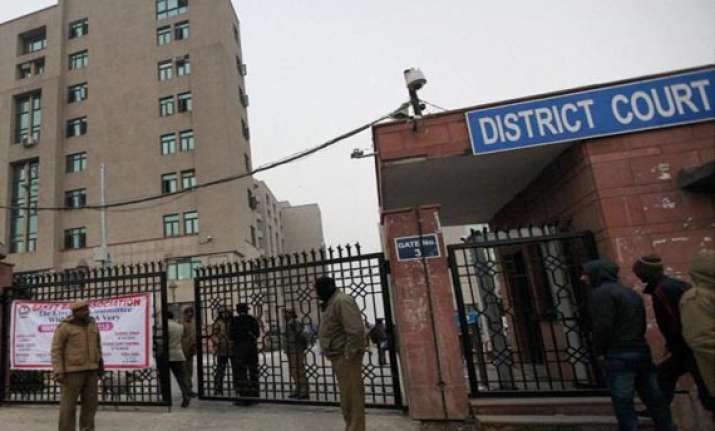 New Delhi, Jun 27:  A youth, who along with his two friends, was accused of gangraping a girl after kidnapping her here in 2007, has been acquitted by a Delhi court which said there were "considerable discrepancies" in her statements regarding the incident.
The court acquitted Delhi resident Amit, who was initially declared as a proclaimed offender in May 2008 and was arrested later in April last year, observing that the prosecution has failed to prove that he had kidnapped and raped the girl.
Amit's friend Keshav and Gabbar, who were also accused in the gangrape case, were earlier arrested but were acquitted by the court in March 2010 due to lack of evidence against them.
While acquitting Amit, Additional Sessions Judge Illa Rawat said there were various discrepancies in the statements of the girl regarding the manner in which she was allegedly abducted and raped by the accused.
"There are considerable discrepancies brought out from the cross-examination of prosecutrix (girl) recorded on January 28, 2008 (during the trial of Keshav and Gabbar) and May 14, 2013 respectively (during Amit's trial), regarding the manner in which prosecutrix claims she was abducted by accused Keshav and ultimately taken to a park where she was raped by accused Amit and accused Gabbar and Keshav," the judge said.
According to police, on June 17, 2007, the girl was going to her uncle's house here and while she was on her way, auto driver Keshav, who was residing nearby, met her and took her in his auto on the pretext of giving her a ride.
Keshav took her to a park where Gabbar and Amit also came and raped her, it said, adding that Gabbar and Amit left the park while Keshav came outside the park with her and left her there and went away in his auto.
Police said that the girl came to her house and informed about the incident to her father, who caught Keshav and called the police and an FIR was lodged against them.
The police told the court that both Keshav and Gabbar were arrested and faced trial in the case but were acquitted while Amit, who was declared as a proclaimed offender in May 2008, was arrested on April 6 last year after which a supplementary charge sheet was filed against him.
During the trial, Amit said that he was being implicated in the case and the police had arrested him while he was waiting at a bus stop.
The court acquitted Amit observing that in her complaint, the girl had alleged that she had gone with Keshav in his auto when he asked her to accompany him for an outing while in her deposition before it, she said that Keshav had made her sit in the auto forcibly.
"....from the testimony of the prosecutrix as well as other material placed on record, the prosecution has failed to prove that Amit had kidnapped prosecutrix on June 17, 2007...with intent to force her to illicit intercourse or that committed rape upon her," it said.