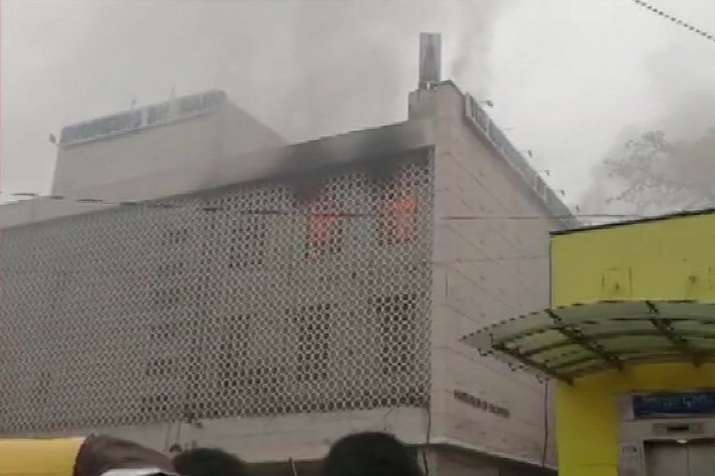 A massive fire broke out in a building in central Delhi's ITO on Friday morning. A call about the fire was received at 8.30 am, a fire official said. The fire broke out in an office on the second floor. The fire was doused in 45 minutes. No casualty was reported.
Deputy Chief Fire Officer Sanjay Tomar told ANI, "We deployed 4 fire tenders in the initial turnout. After looking at the situation, we deployed 13-14 tenders."
"We received a call about a fire in a metre board in the Institution of Engineers building at ITO. Three fire tenders have been rushed to the spot and fire-fighting operations are underway," said Atul Garg, director, Delhi Fire Service.
A security guard, who was stuck on the terrace of Engineers Bhawan in ITO, where a fire broke out this morning, was rescued by fire dept officials.
ALSO READ | Serum Institute fire: Vaccine major to pay Rs 25 lakh compensation to families, CM Uddhav to visit today