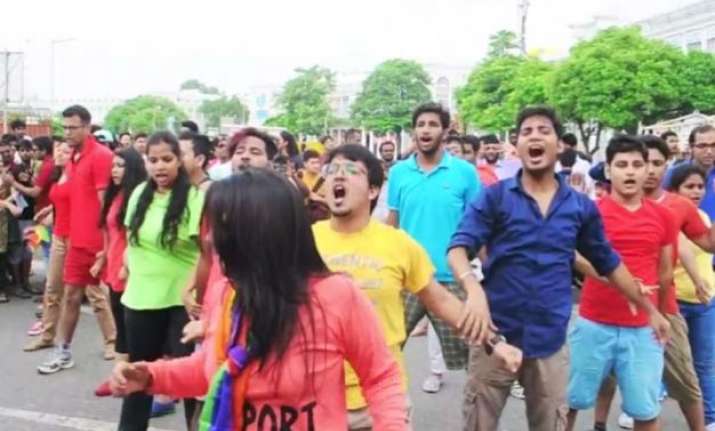 New Delhi: India may be achieving new heights at the global level but accepting LGBT (lesbian, gay, bisexual, transgender, and queer) community is still a far cry.
However, in a rare scenario recently, heart of national capital i.e. Connaught Place, became a witness to the first ever flash mob from the LGBTQ community.
Delhites stopped for a moment and took notice of the gays, lesbians, bisexuals, transgender and queer living in the society.
Organization named 'Harmless Hugs' is the team behind bringing the serious issues under spotlight through the medium of dancing act in public.
The 10-minute performance began with the haunting 'Bandeh' song by Indian Ocean. Afterwards, the troupe danced to some very relevant Bollywood tracks like 'Bezubaan', 'Dil yeh Ziddi hain', 'Sadda Haq'.
Though, the performance was not just about dance but also featured coming together of same sex couples and then drifting apart.
People in large numbers gathered around the performers, some filmed the act on their phones while others cheered for the team.
The act surely sent a strong message across the nation regarding rights of LBBTQ community. Moreover, taking crowd's reaction into consideration, it also raised hopes for a progressive and broad-minded society in the coming future.
Watch Here: