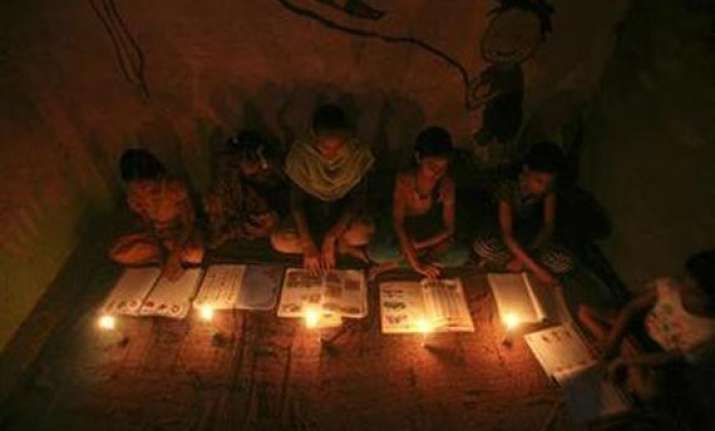 New Delhi, Aug 4: People in Delhi may face power blackout from Independence Day morning, if two power generation companies - Pragati Power Corporation Ltd (PPCL) and Indraprastha Power Generation Company Ltd (IPGCL) carry out their shutdown threat for non-payment of dues running into thousands of crores of rupees.
"Total dues is Rs 3,400 crore. Out of this Rs 2,700 crore is due towards gencos - PPCL and IPGCL. Moreover, the discom owes Rs 700 crore to the Delhi Transco Ltd," said a power department official.
BSES authorities  said they were helpless in clearing the dues due to a huge gap in the price of power purchased and the current power tariff in the capital.
"In the last 10 years, purchase cost has gone up by about 300 per cent while the power tariff has risen only by 70 per cent.
 "The huge and growing gap is one of the reasons for accumulation of dues," a BSES official told Mail Today newspaper.  
"These dues have built up on account of a non-cost reflective tariff. Power purchase and interest costs account for 100 per cent of the revenues of BSES discoms.
"We are in discussion with Delhi gencos and are trying to resolve the matter", the BSES official said.
PPCL and IPGCL have written to the Delhi government that they will be bound to stop power generation from August 15 on account of heavy outstanding dues against  power distribution company BSES.
"They have surrendered before the government claiming that without funds they can't generate power as the process requires a lot of money," said an official.
These gencos produce around 600 MW of power, which is supplied to different parts of the city.
Delhi, on an average, consumes 5,000 MW daily.
Government officials and the power distribution company, however, assured that the situation will be resolved soon.
A power department official said according to the DERC Statutory Advice issued to the Delhi government in February this year, discoms in the Capital have regulatory assets of over Rs 19,500 crore.
Of these, regulatory assets of BSES discoms –Yamuna Power Limited and Rajdhani Power Limited - are to the tune of around Rs 15,000 crore.
BSES sells power at an average rate of Rs 7 per unit against the average purchase cost of Rs 5.20.
But officials claimed that tremendously high level of aggregate technical and commercial (AT&C) losses in Delhi's power system hurt them financially.
BSES has invested over Rs 4,500 crore on upgrading and augmenting the infrastructure which has resulted in a record reduction of AT&C losses over the last few years.