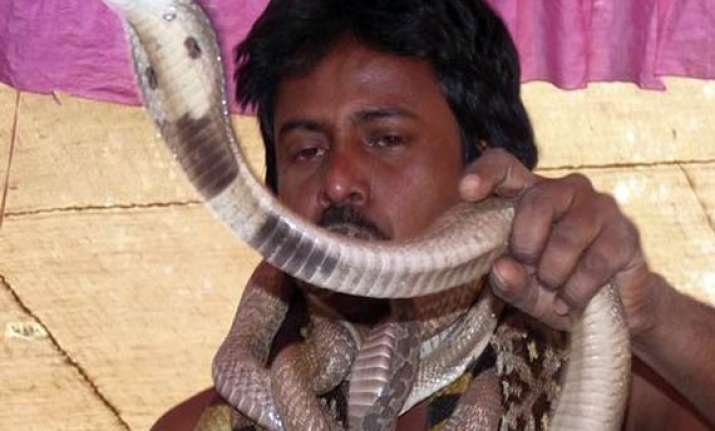 Bijnore, UP, July 24: In what appears to be an unbelievabe story straightly lifted from a Bollywood film, Dal Chandra, a youth of Kajiwala village of Bijnore district, UP, who was presumed dead after a snake bite on June 9, 1999, returned home alive after 12 years on Saturday to the bewilderment of his family.
 
The 20-year-old youth had grown up to become a man of 32 years and appeared at his home as a beggar.

Tula Ram's son Dal Chandra was declared dead by a local doctor and his family instead of cremating it, threw the body in a river in accordance with local tradition in which a person killed by a snake is not cremated.

The body was found floating in a river by a snake charmer   Ramesh Nath who treated him with local herbs and Dal Chandra regained life.  He was staying with the snake charmer for the last 12 years, but by that time, had lost his memory. 

While seeking alms near his village, Dal Chandra suddenly recollected his memory and reached his home to the astonishment of his family.