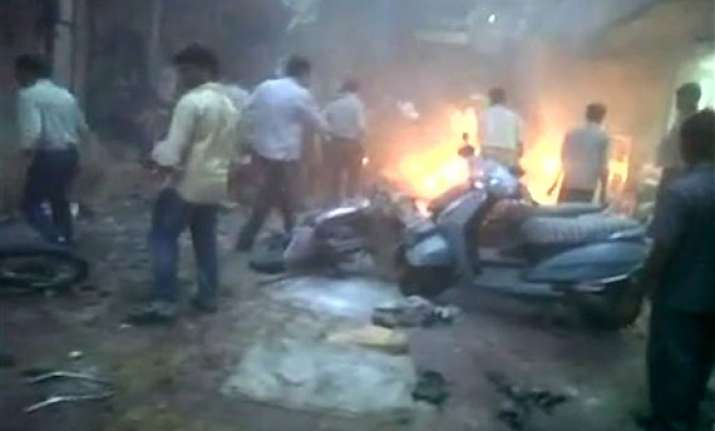 Mumbai, Jul 13: Students of Antonio Da Silva School in Dadar were saved from the deadly bomb blast this evening miraculously, as their school buses left the premises  a few minutes before the blast occured.

The bus stop was on the left of the spot where the blast took place.  An explosive device was reportedly left in the electric meter box close to it.

Behind the bus stop is Antonio da Silva School. The school closes at 6pm and the school buses are lined up on the very same road from around 5.30pm onwards.

By the time the last bus leaves, it is a little past 6.20 and it is safe to say that the last child leaves the school by 6.40 pm.

The blasts took place a little before 7 PM. According to initial reports no school children were injured.

The blasts were said to be low or medium intensity. Besides the passengers in the car a couple on a motorbike was also thrown off their vehicle.

The injured have been taken to KEM and Sion hospitals.