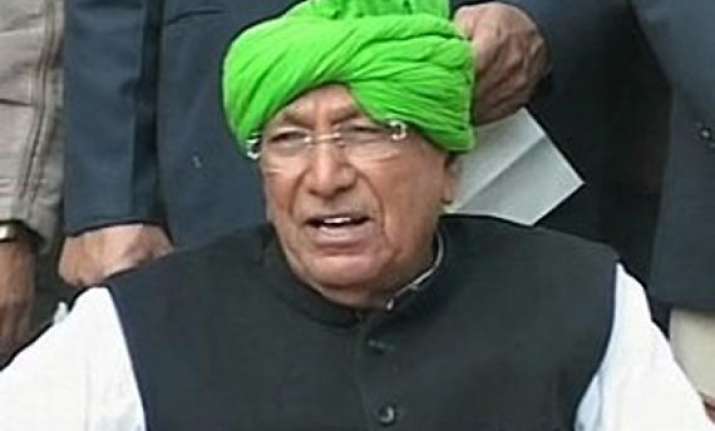 New Delhi, Jun 3: A Delhi court today allowed CBI to bring 80 more witnesses, who it claimed were not listed earlier due to "inadvertence", in the trial against INLD chief and former Haryana Chief Minister Om Prakash Chautala in a disproportionate assets (DA) case.
Special CBI Judge Manu Rai Sethi allowed the agency's plea to lead 80 additional prosecution witnesses and as many as 15 documents which the agency claimed could not be filed earlier due to oversight.
Allowing CBI's plea, the judge said, "In considered opinion of this court, the chargesheet filed by probe agency cannot be deemed to be a document which cannot later on be supplemented.
"In case there is any lapse on part of Investigating Officer or even of the Investigating Agency in not placing on record complete list of witnesses and documents at the initial stage, obviously, prosecution should not be made to suffer for the same...."
The CBI had originally filed statement of 37 witnesses with the charge sheet.
Opposing CBI's plea, Chautala's counsel Harish Sharma, said, "great prejudice would be caused to his client if CBI's plea is allowed as it would mean 'facing a de-novo trial' (a new trial)."
The court, however, said in case the additional documents sought to be placed on record by the CBI relate to any prosecution witness already examined, the defence would be at liberty to recall that witness.
Earlier, the court had also allowed CBI to bring 97 additional witnesses and 44 documents against his son Abhay Chautala in a similar case.