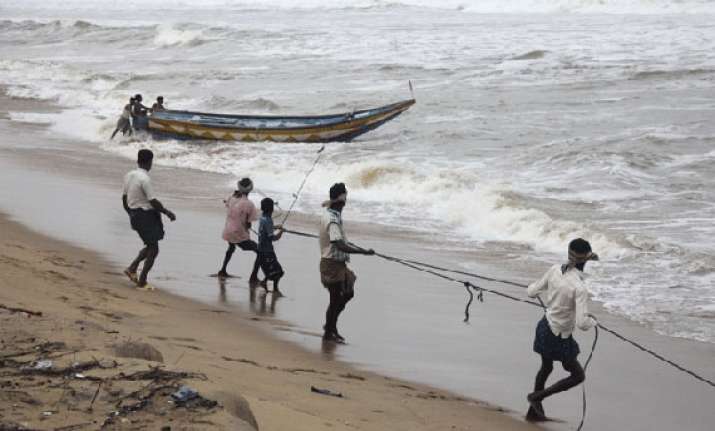 Gopalpur(Odisha)/Srikakulam(AP): Cyclone 'Phailin', said to be the strongest cyclonic storm to hit the region, was this evening hurtling towards coastal Odisha and Andhra Pradesh, where over 5.25 lakh people have been evacuated .
At least five people were killed as high windspeeds and heavy rain hit Gopalpur in Odisha's Ganjam district ahead of Cyclone Phailin's landfall. 
Three persons, including a woman, were killed after uprooted trees fell on them in the state capital and at Khalikote and Polsara in Ganjam district, police sources said.
Army, IAF, Navy, CRPF and National Disaster Response Force were positioned in areas vulnerable to the cyclone which is centred around 150 km southeast of Gopalpur and 260 km southeast of Paradip.
Water entered the Arjipalli Marine Police Station on the sea shore at Gopalpur following which the policemen were asked to evacuate, DIG southern range Amitav Thakur told PTI.