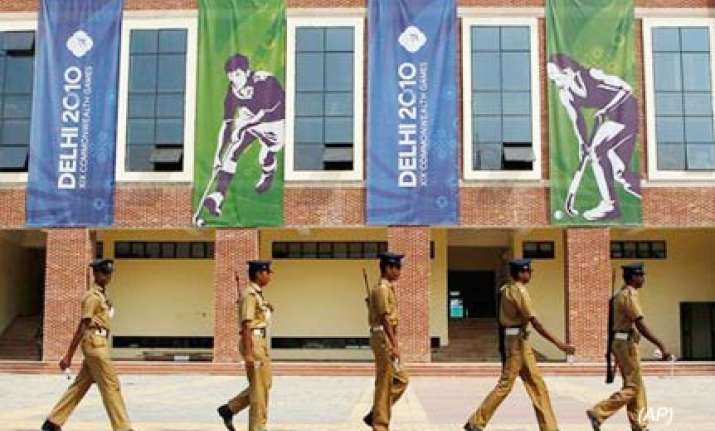 New Delhi From helicopters to snipers and Unmanned Aerial Vehicles, the national capital will witness unprecedented security  arrangements for any sports event ever in the country as the 19th Commonwealth Games starts rolling out on Sunday.Over 100,000 security personnel including gun-toting commandos have being deployed to thwart any threat to the sporting extravaganza.
Australian Sports Minister Mark Arbib, who had recently taken a round of the Games Village had said, "Security is very tight and even I had trouble getting in."
While Delhi Police Commissioner Y S Dadwal is the overall in charge of the security, the Home Ministry keeps a close tab on all arrangements with Home Minister P Chidambaram taking a keen interest.Defence helicopters with commandos will do an aerial recce of the Games Village and stadiums at regular intervals.
The helicopters will receive additional support from three Unmanned Aerial Vehicles (UAVs) which will also be pressed into service to carry out surveillance and keep vigil at regular intervals.
According to various security agency sources, security personnel deployed for the Games include about 175 paramilitary companies (about 18,000 personnel) including 3,000 commandos, 100 anti-sabotage teams, 200 specially trained dogs and 15 bomb disposal squads.