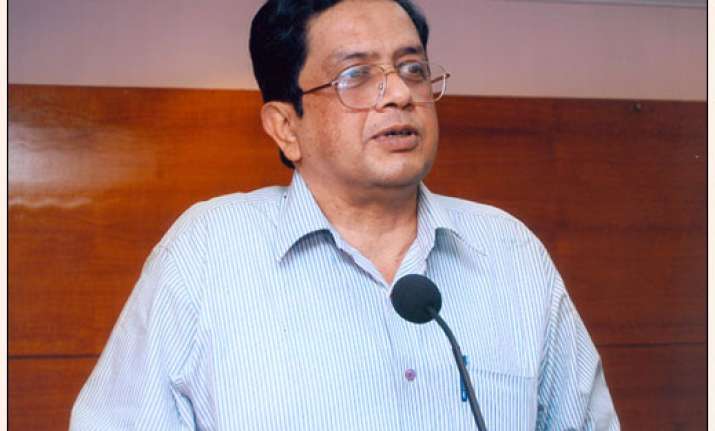 New Delhi, Nov 30: Central Vigilance Commissioner P J Thomas may quit the post in the wake of stinging observations from the Supreme Court on his capacity to supervise the CBI probe into the 2G spectrum scam.
Appointed barely less than three months ago, Thomas, whose name still figures in the chargesheet relating to import of palmolein when he was serving in the Kerala government, is believed to have conveyed his decision to government, sources said.
He was to go. The decision was taken mutually, the sources said adding it was now now upto Thomas to put in his papers to the President, who is the appointing authority.
60-year-old Thomas, who was Telecom Secretary till recently, was appointed to the CVC's post by a three-member panel headed by Prime Minister but not not before the Leader of the Opposition in the Lok Sabha Sushma Swaraj, gave a dissenting note.
The BJP had strongly objected to his appointment citing the criminal case pending against him in Kerala in the palmolein import case.
Yesterday Thomas had met Chidambaram, who was also a member of the committee that chose his name for the post, that fuelled speculation that he may quit in the wake of strong observations by the Supreme Court last week when the 2G spectrum case came up.
However, Chidambaram today refused to make any comments on Thomas and sought to downplay the meeting between the two.  "What is a detailed meeting.  A number of people meet me," he said when reporters asked him about Thomas meeting him yesterday.
"I made no no suggestion.  I received no no offer," was his reply when asked whether the CVC had made any offer to quit.
Again today an apex court bench comprising  justices G S Singhvi and Ashok Kumar Ganguly raised questions on Thomas' ability to supervise the CBI investigations in the 2G case. It would be difficult for Thomas to objectively monitor the investigations.
"CBI is functioning under the CVC, at that time he(Thomas) was functioning as Telecom Secretary. It would be difficult for him to objectively monitor." PTI